Is your resume lacking a certain oomph? Perhaps you can draw inspiration from these, er, eccentric CVs. Savvy Sugar's got nine of 'em, but these were some of our favorites.
1. The Resume With a Sticky Note Already Attached
There's a lot we can learn from Hagan Blount's infographic CV. He has a separate section for his mentions in publications like Fast Company and Mashable. He has a praise section full of pull-quotes from rapturous former colleagues who review him like he's the best film they've ever seen. But perhaps best of all, he's got a faux Post-It in the top right-hand corner, for interviewers to use when they write down their (no doubt positive) impressions of him.
2. The Resume That Looks Like Google Search Results
Didn't you mean to give Eric Gandhi a job? His Google Search Results CV is perfect for a web-savvy designer.
3. The Resume You Can Eat
This applicant has prepared a resume that comes with its own bribe, in the form of a chocolate bar. The resume is printed in the ingredients section, and the tagline on the front reads, "Credentials that will satisfy any organization's appetite."
Tell Us What You Think
We want to hear from you! Would these weird resumes get an interview with you? Leave a comment or join the discussion on Twitter, using the hashtag #MakeItHappen.
More from PayScale
10 Networking Tips for Shy People
12 Things Employers Really Know About You [infographic]
How to Recover From a Bad Interview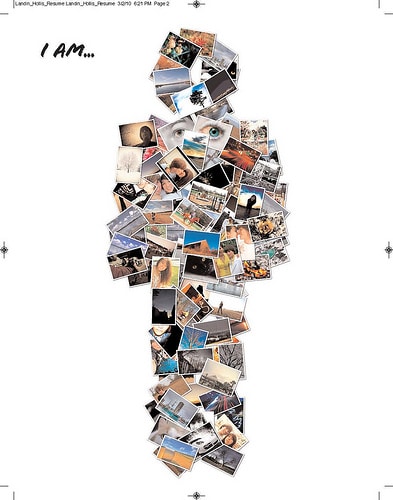 (Photo Credit: L. Hollis Photography/Flickr)