Ninety-four percent of recruiters use LinkedIn to hunt for new talent, according to a 2013 study by the Society for Human Resource Management. Obviously, job seekers should take full advantage of its potential. We've written plenty about the usual tips for optimizing your profile. Here are some of the lesser-known tricks that can also get your profile noticed by hiring managers.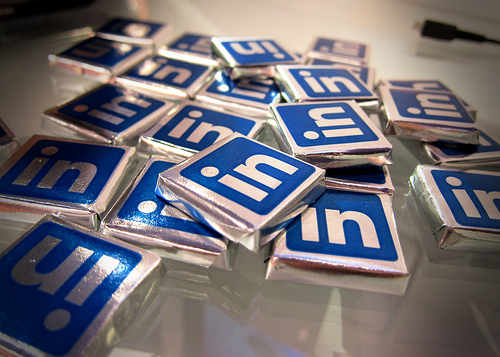 (Photo Credit: nan palmero/Flickr)
1. Customize your URL.
Did you know that you can get a link with your name in it? You can, and it's pretty easy. Susan Adams at Forbes offers simple instructions for creating a vanity URL that will help you look like a power user who understands personal branding.
2. 500 might be the magic number.
"Get at least 500 connections," writes William Aruda, also at Forbes. "In addition to widening your target audience, the magic 500+ in your profile has a psychological impact on those who view your profile."
Of course, quality also matters. Indiscriminately spamming strangers with invitations to connect won't build your credibility, create a useful network, or endear you to the recipients. Make sure you're observing the "favor rule" — don't ask to connect with anyone you wouldn't be prepared to help in return.
3. You're not locked into a standard resume look and feel.
Is your profile still in resume format? That's fine, as long as that design works best to highlight the things you want highlighted. If you have a degree from a great school, a recommendation that highlights your expertise, or a skill that's in demand, move those to the top.
Tell Us What You Think
What are your favorite LinkedIn tips? We want to hear from you! Leave a comment or join the discussion on Twitter.