Most of us want to be promoted at some point. But what happens when moving up the ladder means taking on a supervisory role — and you don't want to be a manager?
In the old days, you might've been out of luck, but the changing workplace offers a ray of light to people who want to progress in their career without becoming the boss. Anne Kreamer at the Harvard Business Review blog network describes the following options:
1. Make Your Own Path at Your Current Company
Some companies have built roles for people who don't want to promoted to a job they can't stand. Kreamer offers the example of Time magazine, which created the senior writer job for staff writers who didn't want to become senior editors, but still deserved a promotion.
2. Find a Company That Thinks Like You Do
Many organizations have dropped the old corporate hierarchy in favor of a flat structure. If you work in a creative field, you might find more success (and happiness) with a company that organizes teams around a specific projects.
3. Become Your Own Company
If you're an entrepreneurial type, and willing to do the financial and marketing work of creating your own business, you might want to strike out on your own.
Regardless of what you decide, Kreamer warns, "One thing that people who have left management may underestimate is the blow to self-esteem that can happen when you can no longer simply define with a title what it is that you do for a living … But take it from me: being an ambitious round peg in a prestigious square hole is no way to spend a working life."
More From PayScale
The Future of Work: 3 Tips to Stand Out in a World of Freelancing and Temporary Jobs
Inexpensive Ways to Motivate Without Money [infographic]
Feel Free to Ignore These 3 Productivity Myths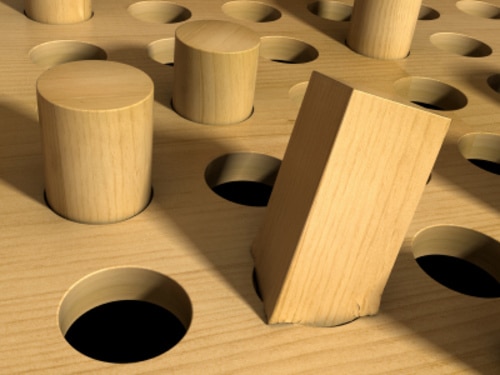 (Photo Credit: ePublicist/Flickr)