Do what you love, the old adage goes, and you'll never work a day in your life. But what if what you love is food — as in eating, but not cooking it? Is there a way to make your hobby your dream job?
Come Recommended has a list of seven jobs for foodies of all kinds, from in-the-kitchen types to people who'd rather Instagram their meals than prepare them. Here are the ones that are perfectly suited for food enthusiasts who don't love cooking.
1. Food Blogger
Sure, there are tons of blogs out there dedicated to giving readers the inside scoop on how to make their favorite meals. (Or make their favorite meals cheaper, gluten-free, vegan, or with less effort.) But there's also a niche for folks who want to dish about their favorite dishes. Think of it as crowd-sourced restaurant reviews.
2. Sales Representative
Here is an amazing fact: somewhere out there, right now, there is a person whose job it is to sell chocolate. There is absolutely no reason why it shouldn't be you.
3. Food Photographer
If you're interested in photography and food, this gig is a natural fit for you.
4. Food Stylist
Someone needs to start a reality TV show about this job category, stat. It would be like a cross between "Hell's Kitchen" and "Project Runway." ("Project Hell Kitchen?")
Tell Us What You Think
We want to hear from you! Does your job allow you to engage in your favorite hobby? Leave a comment or join the discussion on Twitter, using the hashtag #MakeItHappen.
More from PayScale
When it Comes to Shoppers, Choice is an Illusion [infographic]
5 Ways to Discover True Happiness After Getting Fired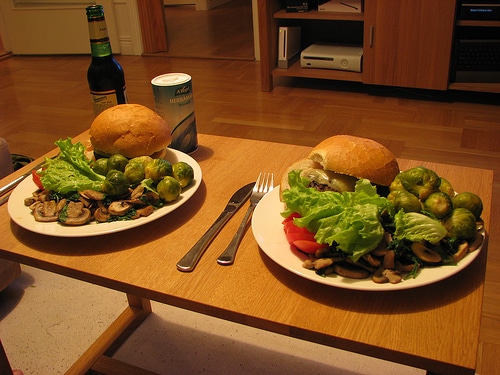 (Photo Credit: peterhellberg/Flickr)