Over half of employers offer some kind of annual bonus, according PayScale's Compensation Best Practices Report. Some even offer this kind of variable pay quarterly (17%) or monthly (11%). But it safe to say that very few employers are offering free trips to Hawaii or $100,000 in cash to their lucky employees.
Few — but not none. In recent years, some companies have made headlines because of their awesome annual bonus surprises. The stories are more than just heartwarming. They're an encouraging sign that some employers are willing to make big moves to demonstrate how much they value their workers.
5 Surprising and spectacular annual bonus stories: 
1. Maryland real estate company workers split $10 million bonus
The employees of St. John Properties, a commercial real estate management company located in Baltimore, Maryland, got quite a surprise this winter. On December 7, 2019, at the annual holiday party, employees were notified that they'd be splitting a $10 million bonus.
The 198 employees shared the bonus based solely upon years of service, said Larry Maykrantz, the president of the company, speaking with Yahoo Finance. An individual's position within the company had nothing to do with the share of the bonus she received. Individual bonuses ranged from $100 (someone who'd just started that week) to $270,000 (an employee who'd been with the company for 44 years.) The average employee received about $50,000.
The company set what they believed to be an ambitious goal back in 2005. They aimed to double the size of the company's portfolio. They didn't know how long it would take, but many estimated it could take up to 40 years. When they got there in 14, Maykrantz and other decision-makers at the company decided to celebrate the achievement in a big way.
"What occurred that night exceeded my expectations tenfold," Maykrantz told Yahoo Finance. "It was one of the most incredible experiences I've had in my 40 years of business experience. It literally brought tears to my eyes to hear of all the great potential impact of what we did…"
2. Double the barrels, double the bonus
Back in 2015, Hilcorp Energy, a Texas oil and gas company, doubled their output for the second time in five years to more than 150,000 barrels per day. As a result, the company, owned by billionaire Jeffery Hildebrand, decided to reward their employees.
At the end of 2014, employees had been given a choice between $35,000 cash or $50,000 toward a new car. In 2015, the company announced that it would double this bonus. The company had about 1,400 employees at the time. Each received about $100,000 each with amounts being prorated depending what portion of the past five years an employee had been with the company. The bonuses totaled more than $100 million in all.
Sure, Hildebrand's decision was generous. However, his employees helped to make him an incredible amount of money. His worth was estimated at about $5.9 billion at the time of this 2015 bonus, according to Forbes. So, these employees were quite deserving. Plus, in the end, the bonus benefits the company as much as the employees. This kind of bonus tends to inspire loyalty and high job satisfaction rates among employees.
"It's just a true gift, and I think myself, along with everyone, is not going to give less than 100 percent each day," said Amanda Thompson, a Hilcorp receptionist, speaking with Fox 4 News in Houston, per Forbes.
3. Now that's profit-sharing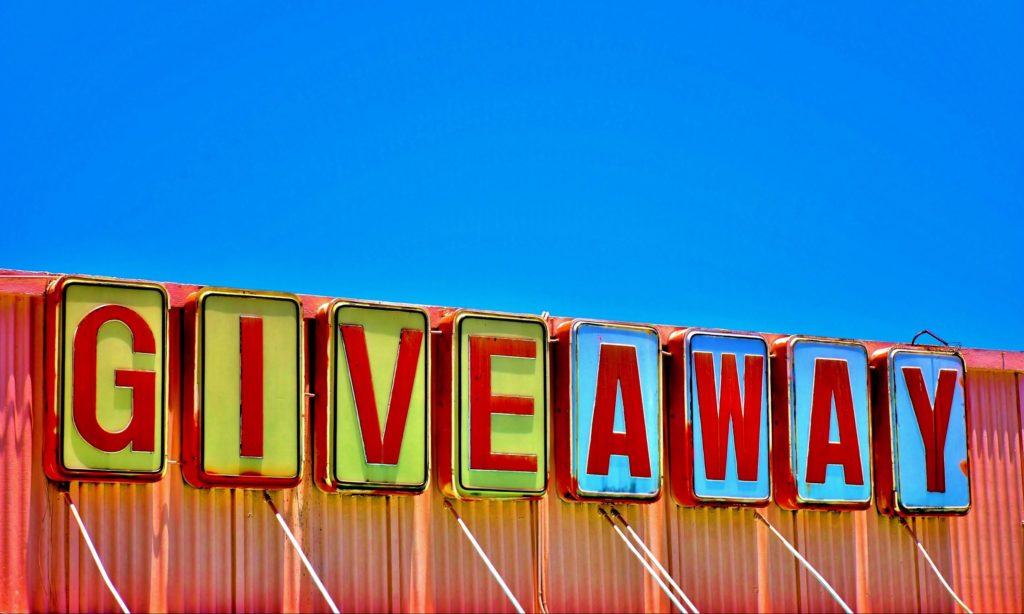 The employees of Lincoln Electric Co., a maker of welding equipment, awarded $100.7 million in bonuses back in 2013. This year marked the 80th consecutive year that the company's profit-sharing bonus was divided up among their roughly 3,000 employees. The average bonus per employee was $33,029 during this record-setting year. The president and CEO of the company, Christoper L. Mapes, congratulated employees during the bonus ceremony.
"We are proud of the record profitability that the organization has generated in our 118th year, even as we manage through a slow economic recovery," said Mapes, according to Crain's Cleveland. "This tremendous achievement reflects our focus on productivity, quality, customer service and delivering the most innovative solutions in the industry."
4. The bonus experience of your dreams
The web design company Telepathy, founded by Chuck Longanecker, has employed a unique take on the annual bonus experience. It's something they call the "Betterment Bonus."
The basic idea behind the bonus is that having an enriching and rewarding experience is better than simply receiving cash money. In turn, a bonus experience allows the employees who enjoy them to fulfill dreams and grow personally as well as professionally. This work also contributes to a broader company culture that focuses on consistent growth and improving results.
"Distributing cash shows generosity, but making something unique possible (that was otherwise not possible), demonstrates value and is a true gift. They both cost the same, but an experience yields much greater results. An experience stays with you for the rest of your life as opposed to cash just passing hands," said Longanecker in a post on the company's website.
How the Betterment Bonus works:
Part of the idea behind this bonus program is that every worker is different. Instead of simply giving cash bonuses to employees, workers are asked to do some thinking. Is there an experience that they want to have that would lead to personal growth?
"In order for it to be a real bonus, we support each employee's individuality and allow them to make their own choice, hence owning the bonus," Longanecker wrote. "We simply encourage each team member to do something for themselves that they would otherwise have never done."
Once they have an idea in mind, individuals are asked to submit a pitch. What kind of experience would they like to have? Later, the employee is asked to share their experience with the rest of their team who in turn stay in touch and provide encouragement. In this way, the bonus experiences also serves to bond the group. The company supports the employee's plan with funding and a floating day off. Workers can also add their own PTO and financing to the project.
Employees have done everything from learn to play the piano to surfing the North Shore in Oahu, Hawaii.
"For my betterment trip I went to the North Shore in Oahu, Hawaii. I've been a long time surfer, but never tackled the North Shore. It's an intimidating place to surf due to the crowded waves, locals and reef. I think pushing yourself and getting out of your comfort zone is an important part of growing." Dan, a Telepathy employee, shared in the post.
5. Giving is a gift
As of 2007, the employees of North Dakota's Bell State Bank and Trust traditionally receive a cash bonus at their holiday party. Full-time employees receive $1,000 and part-time workers get $500. But, the money isn't for them. They're given the money to donate to a charity or a nonprofit organization of their choosing.
"What's so great about this program is that it's a grassroots program where we have all 1,000 of our employees looking for need," Julie Peterson Klein, the company's chief culture officer and pay-it-forward coordinator, told Fast Company. "They reflect on it, and are very careful about what they choose. They've been such good stewards of the money they've been given."
These bonuses change the way these employees see the world and their jobs. And, it's great for company culture. Employers are asked to take a picture or a video regarding their choice, and the top 10 are 15 are showcased at the holiday party.
Why Do Companies offer Annual Bonuses?

Organizations offer bonuses for all kinds of reasons, some less than purely altruistic. Some historians say that Woolworth stores, circa 1899, was the birthplace of the holiday bonus. The company's reason for granting a cash Christmas bonus was, at least in part, to help stave off worker strikes. They also hoped to entice workers to stay with them through the busiest time of year, rather than be tempted by competitors' offers.
"Pay this present just before Christmas or the day after," F.W. Woolworth told his managers, according to The Washington Post. "Our object is to secure the services of our clerks at a time of the year when competitors are tempting with higher wages."
No matter the motivation, companies are wise to consider sharing the wealth with employees when business is going well. First of all, it's the right thing to do. And, the business benefits in the end when workers feel properly valued and appreciated. In today's competitive labor market, it pays to prove to current and potential employees that their work and their time will be valued fairly.
How does your bonus stack up? Take the PayScale Salary Survey and get your free salary report in minutes.
Tell Us What You Think
Do you know of any other uplifting annual bonus stories? We want to hear from you! Leave a comment or join the discussion on Twitter.