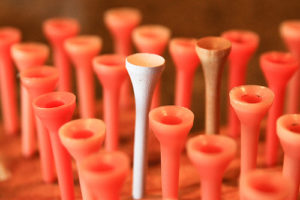 These days, 87 percent of recruiters say they use LinkedIn to find qualified candidates. If you're not on LinkedIn, you'll obviously miss out. But just having a profile isn't enough to get jobs to come to you. To perfect your passive job-seeking game, you need to optimize your LinkedIn to attract recruiters and inspire them to reach out.
A few simple changes can make a big difference:
Recruiters will find you via the search terms or keywords you use in your headline. Laura Smith-Proulx, executive director of An Expert Resume, says that it's important to use the 120 characters available for your headline for more than just your job title. She suggests a four-part formula for a powerful headline that will grab recruiters attention. In addition to primary job title, be sure to include your industry or job function, your area of expertise and an achievement.
"Here's where you'll want to get specific about your career success stories, focusing on the results you've generated. You can either list a more general accomplishment that doubles as a keyword (such as Sales Results, Customer Satisfaction, or Production Increases) or disclose details (35% Annual Growth, $125K First-Year Sales, or 56% of New Reseller Alliances)," Smith-Proulx writes on Job-hunt.org. "To convey your brand value to employers, your 'achievement' should resonate within your industry and reference results that you can spell out in greater detail in your Summary and Experience sections."
Here are a few of Smith-Proulx's examples:
– VP Software Engineering, CTO. Technology Roadmaps, Program Management. 20%+ Cost Savings, New Revenues, Staff Retention
– COO, Manufacturing. Production Efficiency, Market Entry, Union Relations, Capacity Increases, & 32% Yearly Profit Growth
– Marketing Assistant. Expert Calendar Management, Collateral Development, & Events. Strong Lead Generation
You have to know the right keywords for your industry in order to include them in your headline and elsewhere in your profile too. The important thing here is to think about how a recruiter would go about searching for someone like you specifically. What words would they use? The more detail you include, the better. Rather than simply saying that you're a "manager" for example, say that you're a "bilingual compliance manager." Providing this level of detail helps recruiters can find you when you're who they're looking for.
3. Have a clear goal in mind.
"The biggest mistake people make is not having a goal for LinkedIn, which can be used in different ways," said Heidi Murphy, a social media specialist and founder of Thumbprint, a digital marketing company. "It can be used to find a job. It can be used to make sure your colleagues and your network are updated on your professional experience and what you're doing. Having a defined goal is very important to fully utilize the site's potential."
If your goal is to be noticed by recruiters for a certain industry or job, gear your profile toward that aim. Your profile should change alongside your goals. A profile that once served to maintain your professional network needs to shift once you start job hunting.
4. Fill out the summary section.
Some people skip over the summary section, but that's a big mistake. Actually, recruiters consider this section the single most important part of your profile, so it should get plenty of attention. Use this space to describe your experience and skills as well as your interests and goals for the future. Although having an "objective" section of your resume isn't necessary, the rules are different on LinkedIn.
5. Connect more often and with more people.
LinkedIn is a valuable tool, but you have to actually use it in order to maximize its benefits. If you're hoping to be noticed by recruiters, join groups that are connected to your interests and goals — this might help the right people to find you. Also, be sure to log in to the site often, and follow up with contacts that reach out to you. If you hope to be recruited through LinkedIn, spend some solid time on the site, and try to connect with a wider circle of people when you do. Also, the professional connections that you've worked to develop IRL should also be connected to you online.
"Strive to make it a regular practice to connect with people you interact with and conduct business transactions with. It's important to develop such connections, as the strongest and most promising job leads come from 'word-of-mouth' networking," recommends Kristen Gilbert of Evolution Coaching. "You never know when such connections will prove to be valuable!"
Tell Us What You Think
Have you been recruited through LinkedIn? We want to hear from you! Leave a comment or join the discussion on Twitter.