In her latest Inc. column, ServiceMax VP Stacey Epstein shared her six favorite questions to ask top candidates during the interview process. These questions will help you identify interviewees with rockstar potential.
What do you need to have in your next job, and what do you want to make sure you don't have? This question doesn't have a right or wrong answer, but the candidate's response will highlight the most essential needs for them to remain happy and engaged at work.
On the spectrum of strategic to tactical and execution oriented, where do you sit? Epstein adds that a follow-up question is, "Give me an example of when you've been strategic, and when you've been execution-oriented."
What has been your biggest accomplishment, and your biggest failure? You'll learn loads from this question, including the size of the candidate's ego, whether they've learned from their experiences, how they evaluate themselves and their tolerance for risk.
What are you passionate about? "For me, the No. 1 trait I need in someone on my team is passion," says Epstein. "If candidates hesitate to answer this question for any other reason than they can't decide which of their many passions to tell me about, then I'm out."
For references: As his/her manager, what areas can I focus on helping him/her improve? This question forces a reference to think about the candidate's areas of opportunity.
Not a question, but a task: ask and answer these questions for yourself. This unusual tactic has a crucial yet underrated purpose, according to Epstein: "If you don't really feel like having this level of conversation with a candidate, do you really think you'll connect and collaborate with the person on a daily basis?"
What do you think about Epstein's recommended interview questions? Do you think they'll help you isolate rockstar candidates?
More From PayScale
Which Career is Right for Me? Knowing Your Career Outlook [infographic]
The Cost of Consulting: The Economics, Pros, Cons & Associated Fees [infographic]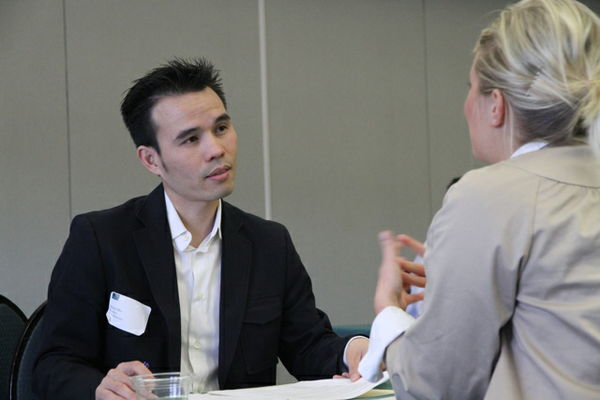 (Photo credit: bpsusf/Flickr)