The only advice worth getting is advice from people who are successful at whatever they're advising you to do. You wouldn't want financial planning advice from someone who was bankrupt, for example, or cooking lessons from someone who always orders out. So when it comes to getting tips on how to balance work and life, I want info from someone who is spectacularly good at both their job and their personal life.
Enter Liz Pearce, CEO of online project management startup LiquidPlanner, mom, wife, friend, and self-described "type-A, perfectionist control freak."
"I spend many of my waking hours thinking about priorities, organization, and how to be more efficient — both at work and in spending time with family and friends," she writes in a column on Geekwire. "You would have to pry the goal of being both a great mom and a great CEO with a clean house from my cold dead hands."
Her hacks for managing it all include:
1. Invest in your relationships the same way you do in your 401k.
By which she means, do so incrementally and frequently, and on a schedule. Pearce has a standing date with her husband on Thursday nights, which means that they have to cancel dates if they can't go on them. This makes it far more likely that they'll keep the appointment.
2. When it comes to parenting, comparison is the root of all unhappiness.
This could be called the Facebook Rule, as far as I'm concerned. Pearce avoids Pinterest, parenting newsletters and lists, blogs and advice books, and concentrates on spending time with her children.
3. Allow yourself at least one vice.
No man is an island, but some men (and women) can't live without watching strangers try to survive being abandoned on an island (or on a dance floor, or in competition to see who can be the best drag queen/clothing designer/etc.) Let yourself indulge in bad TV, in chocolate, in coffee, what have you. No one's perfect, and the little break will let you breathe and regroup.
Want more? Read the rest of Pearce's hacks for work-life balance here.
Tell Us What You Think
We want to hear from you! Do you have any great work-life balance hacks? Leave a comment or join the discussion on Twitter, using the hashtag #MakeItHappen.
More from PayScale
The Top 5 Companies for Executive Women
Marissa Mayer: Innovator or Company Killer?
Everyone Will Have to Become an Entrepreneur [infographic]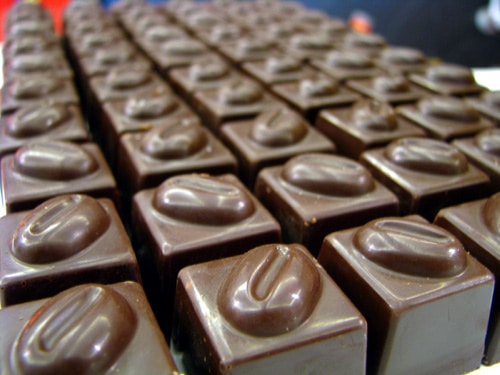 (Photo Credit: Kirti Podder/Flickr)