Most people assume that while you're getting a PhD, you'll be teaching on the side — and heating up cans of beans by candlelight at night.
But you don't have to be a starving student while you're studying. There are jobs out there that not only pay a real wage, but also provide experience that's pertinent to your degree.
Why Should You Worry About Working During Your PhD?
In a word: Income. PhD programs usually take anywhere from four to five years to complete. You'll need to be able to afford all your expenses during that time — plus some grad students have families to support, as well.
But what about those stipends from schools? While many graduate students make some monthly income by becoming teacher assistants, some might not be able to get a TA-ship, or might not be interested. Plus, with college budgets getting squeezed each year, your take-home pay may not be much.
You may have trouble getting enough cash in for your monthly expenses as a graduate student, including enough for transportation, books and school supplies (oh, and rent, utilities and food, too). In fact, there are many college students who don't make enough money to feed themselves well while in school.
"A 2017 survey of the California public university system, for instance, found that 40 percent of its undergraduate and graduate students faced food insecurity—defined by the Department of Agriculture (USDA) as a range of experiences including reduced quality of diet and reduced food intake," writes Jessica Fu at New Food Economy.
Become a Teacher, If You Want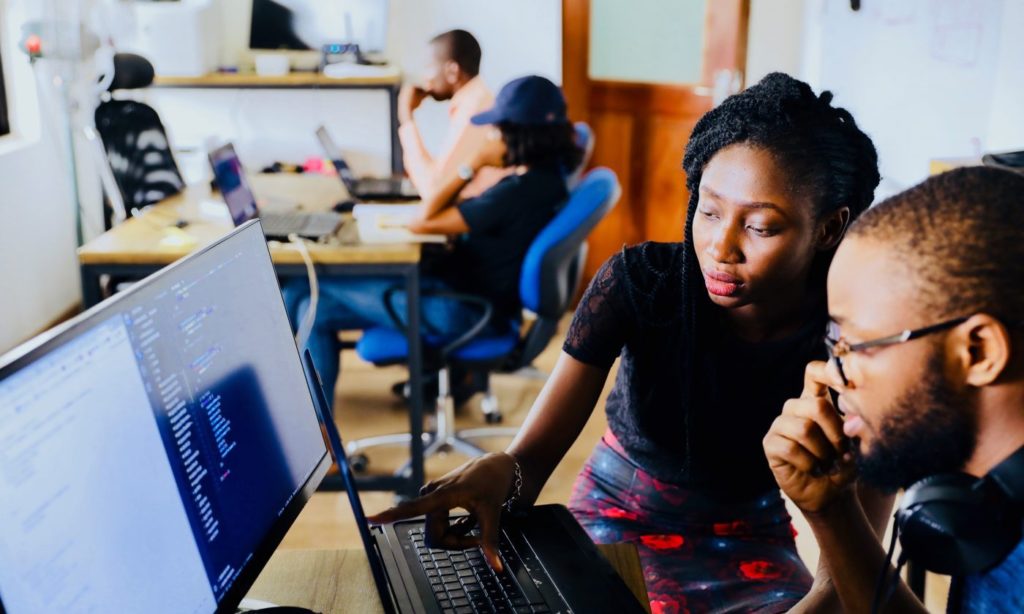 1. Teaching Assistant
These graduate students lead discussion groups for large courses, grade papers and help undergrads understand the course material. Typically, universities provide TAs with free or reduced tuition, plus a monthly stipend that can vary widely from school to school. TAs receive some teacher training and support from their college. You should be assigned a TA job when you receive your acceptance letter to your graduate programs, but it's also possible to pick up a class mid-year or mid-program as class needs change with enrollment.
What major can it help?
You don't have to want to be a teacher to be a TA. In fact, the experience may teach you (ha) that you don't really like being a teacher. But it's good hands-on experience for anyone who thinks they might want to teach when they're done with their advanced degree program.
How much does it pay?
While it varies by school, PayScale data shows Teaching Assistants make an average hourly rate of $12.27.
2. Tutor
Kind of like being a teacher, but without the class structure, being a tutor can be a great way to work on the side while you complete your PhD program. You can check with your graduate program office about possible tutoring opportunities within your degree program, or even look for opportunities outside school. You might tutor high school students in your chosen subject of expertise (think biology, chemistry, English and history). Check with your school's writing center or other support centers for students for openings.
What major can it help?
Tutoring is great for just about any major, as it helps you break down complex subjects into easily digestible nuggets for other students. Not only do you get to think and talk about a subject you love, but you'll help someone else get a better handle on the material, too.
How much does it pay?
Tutoring can vary widely, but you may make an hourly wage for being present in a tutoring center or open classroom during a set of hours during the week. If you give private tutoring sessions, you might be paid per session. PayScale data shows that the average hourly pay for a tutor is $17.53.
3. Test Prep Teaching or Question Writing
As a test prep instructor, you'd stand in front of sweaty-palmed teens trying to improve their scores on standardized tests. As a question writer, you'd work for the testing companies to use your subject-matter expertise to create questions on an assignment basis.
What major can it help? 
If you're concentrating on an area that's included in standardized tests, you could benefit from this kind of work. For test question writers, you could use your expertise to test students' knowledge of a certain subject, which in turn helps you dive deeper into the roots of your major.
And you might not just be teaching high school students, eithe.! There are loads of graduate school exams you could teach, as long as you're an expert in the field.
How much does it pay?
Test prep instructors are hired by either private companies or the testing groups themselves (think Kaplan, etc.) or tutor independently. One testing tutor wrote candidly of his experiences in a 2016 Vox article. He was so in demand, he was making over $600/hour!
Most tutors can expect to earn far less, of course, and rates vary. A few recent job listings with Kaplan for SAT/ACT instructors primarily list the jobs as a night and weekend opportunities (after initial training), but does not list an hourly rate. One recent job opening as a content writer with Kaplan listed the role as part-time and $20/hour.
Looking for a job to support your studies? Find out how much you could be earning. Take the PayScale Salary Survey and get a free salary report today.
Or Do Something Other Than Teach
4. College Administration Support
Think you like college so much you want to stick around (but not teach)? Try looking for position in administration support. This might mean some light office work (making copies, filing, etc.) or maybe answering phones or tracking correspondence within an office. You could get hired as a PhD quite easily into the realm of college administration.
"The word 'administration' encompasses a wide variety of kinds of work and content areas. Scanning a university organizational chart reveals a number of areas that have hired Ph.D. holders," writes Chris M. Golde in Inside Higher Ed. "The skills needed involve planning programs, managing budgets and understanding curricular development, as well as people skills that enable you to work effectively with students and faculty members. Ph.D.s are often hired into these positions because they have disciplinary content knowledge and also understand academic life."
The great thing about being a PhD who also works at a university on the "staff" side is that you bring some insights about what it's like in the "faculty" side of things, as well as the "student" side. This makes you not only a popular hire, but affords you unique experiences that can influence good university policies and support for all involved.
What major can it help?
Absolutely anyone!
What does it pay? 
Jobs vary, but PayScale salary data shows an administrative assistant can earn from $12-$22/hour. If you work in the college admissions department as an admissions counselor, the salary data shows an average of $18/hour.
5. Web Developer
The future is computers, right? Working as a freelancer or as a remote worker, you can help build or manage websites for a variety of employers. Check with your school's IT department to see if they need any help for a few hours a week, or look for local companies hiring support staff.
What major can it help?
Great for computer science majors, but also those who have a background with website development.
What does it pay?
PayScale salary data show that a web developer earns an average salary of $20/hour.
6. Hospital Evaluations and Counseling
Graduate students in psychology or psychiatry programs can often find work in local hospitals. Not only do these jobs give students first-hand experience, but they might also open up opportunities to try out new career options.
When Melissa Tonisson, PsyD, was pursuing her PhD in clinical psychology in Chicago, she found two different jobs. She first worked as a therapist on the inpatient psychiatric unit at Children's Memorial Hospital and then did ER evaluations at Ravenswood Hospital, both in Chicago, IL.
"Both jobs were life changing for me and guided my future career goals," Tonisson said. "Before I worked at Children's, I didn't think I wanted to work with kids. Then I fell madly in love with working with kids, and worked with the most wonderful people who were total mentors."
"Both jobs gave me experience with trauma and PTSD and I ended up minoring in Trauma and Maltreatment. We had tons of support from each other because it was a very emotional job," she said.
"Honestly, the team there was fantastic and my boss always made me feel like such an important part of the team even though I only worked two shifts a week (about eight to 16 hours)," she added.
What majors can it help?
Great for those in various medical fields, but also those who might want to become social workers, counselors, or other areas that need soft skills like compassion, communication, patience and organization.
What does it pay? 
Pay will vary based on the hospital and metropolitan area, but PayScale data shows a hospital intake specialist earns $15/hour. And a psychiatric technician with counseling skills earns around $14/hour.
7. Lab Tech
While some science majors are gunning for med school, PhD students might be thinking about long-term research projects that can help the world. If you're interested in jumping into someone else's project, try getting a job in a laboratory either on-campus or in the private sector.
You might be tasked with babysitting test tubes and petri dishes on nights and weekends, or making sure that the power doesn't go out and destroy years' worth of research. But it's also exciting to be a part of a bigger project, and you'll get a good bit of insight into the larger world of clinical research.
What majors can it help?
Great for science majors in PhD programs, and other graduate (or even undergraduate) science programs. You can get lab work at universities that are sometimes grant-funded, or funded by research initiatives by larger corporations (like pharmaceutical companies) and other research groups.
What does it pay?
A medical or clinical lab technician can expect to earn an average of $18.54/hour, according to PayScale salary data.
TELL US WHAT YOU THINK
Have you worked during your studies? We want to hear from you. Share your wisdom in the comments or join the conversation on Twitter.