If you want your employees to do more, suggests Tony Schwartz at HBR Blog Network, you better be prepared to trust them. And sometimes, that means letting them work from home.
The news has been chock full of stories of CEOs who disagree. Most famously, Marissa Mayer's brave new Yahoo will not include telecommuting, a policy change that has infuriated commenters perhaps even more than it inconvenienced the actual employees of Yahoo.
Schwartz's main problem with Mayer's decision (and Hubert Joly's similar choice at Best Buy) is that he feels that it doesn't treat workers like responsible adults. Beyond that, he doesn't think that it will solve the productivity problem it's meant to address.
"Employees who want to game the system are going to do so inside or outside the office. Supervising them more closely is costly, enervating, and it's ultimately a losing game. As for highly motivated employees who've been working from home, all they're likely to feel about being called back to the office is resentful — and more inclined to look for new jobs," he writes.
Schwartz knows what he's talking about. He's the CEO of an energy company with many workers who telecommute either on an occasional basis or most of the time. He characterizes the telecommuters as highly productive.
Perhaps most significantly, he says that no one has left his company voluntarily in the past ten years. How many organizations can say that?
Tell Us What You Think
We want to hear from you! If your company cancelled its work-from-home policy, would you consider switching jobs? Leave a comment or join the discussion on Twitter, using the hashtag #MakeItHappen.
More from PayScale
Marissa Mayer: Innovator or Company Killer?
5 Tips for Making Meetings More Effective
3 Successful College Dropouts from Gen Y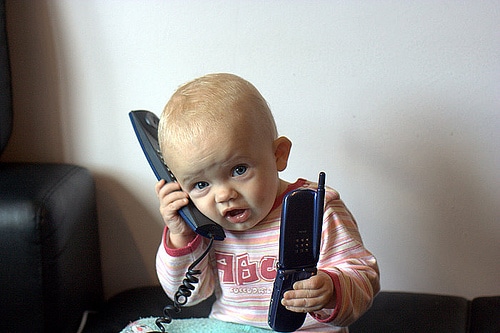 (Photo Credit: _nezemnaya_/Flickr)