Fortune Magazine recently ranked Apple No. 1 in its list of Most Admired Companies, acing out Google, Amazon and even Coca-Cola. The House that Jobs Built had $108 billion in annual revenue this year. Two of its core products — the iPhone and iPad — saw 81 percent and 334 percent sales increases, respectively. A single share of Apple stock is now $495, a spike of 75 percent over last fiscal year.
Considering these figures, it's easy to see why consumers and shareholders love Apple, but what about its employees? We crunched the numbers to find out.
Average Apple Salaries by Job
Apple salaries range from about $60,000 a year for a retail store manager to $125,000 a year for a senior developer or programmer — not too shabby. Here's the full breakdown:
Median Salary by Job – Employer: Apple Computer, Inc (United States)
Compare your salary: Get a free
Salary
Report
Job Satisfaction at Apple
Annual salaries don't necessarily correlate to employee happiness. The following chart shows how Apple employees' engagement compares to that of their peers in the tech world.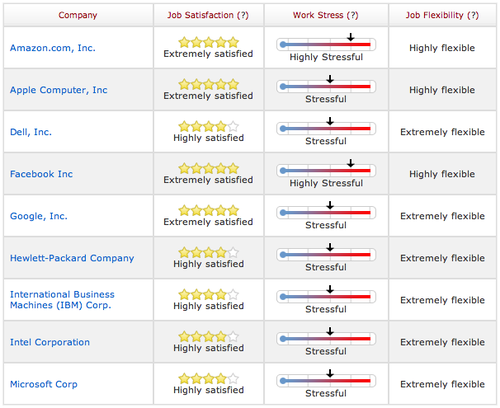 Are you surprised that Apple was named the world's most admired company?
More From Payscale
Who Is Your Best Employer? Mac vs. PC
Pushing the Part-Time Envelope
Jeremy Lin Salary Potential vs. His Former Harvard Teammates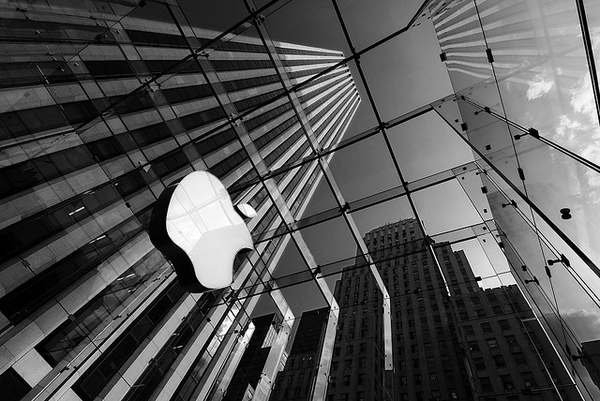 (Photo credit: sdh_photo/Flickr)