Any way you look at it, June was a great month for job growth and employment in various industries. Economists are hopeful that this trend will continue.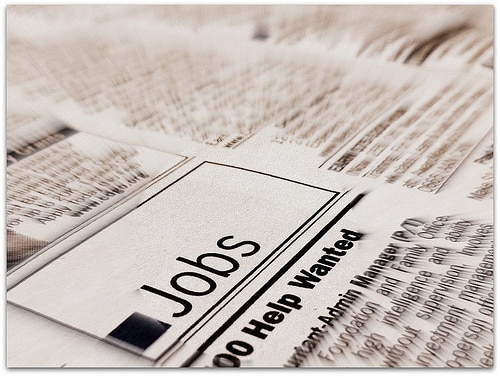 (Photo Credit: photologue_np/Flickr)
The Bureau of Labor Statistics report, The Employment Situation — June, 2014, indicates the U.S. added 288,000 jobs last month and unemployment has dipped down to 6.1 percent.
This is a breath of fresh air. The New York Times mentions that the first quarter this year was especially weak, and the growth rate in June was more than the first five months of this year. While economists were optimistic about 2014 in the beginning of the year, they were disappointed with the lack of growth in the first quarter. June's growth, on the other hand, was well above expectations. Wall Street economists predicted job growth in June to be only 215,000 and for unemployment to remain at 6.3 percent.
The reports for April and May have been revised; growth was higher than previously determined. The Commissioner's Statement incorporates these revisions to say monthly job
gains have averaged 272,000 over the past three months. 288,000 for June is still a great leap.
Back in 2008, Lehman Brothers collapsed and the economy went into a tailspin. June's unemployment rate of 6.1 percent is the lowest since September of that year.
And for additional good news, Forbes reports the Dow Jones Industrial Average and Nasdaq Composite were in the green before the Labor Department's report was published.
Industries
The industries with the most job growth last month are listed by the Labor Department as:
Business and professional services, such as employment in consulting firms;

Retail trade employment;

Food and beverage;

Healthcare employment;

Transportation and warehousing;

Financial activities;

Manufacturing; and

Wholesale trade.
The average work week last month was 34.5 hours; in manufacturing, the average work week included overtime. Average pay went up additional 6 cents per hour. The PayScale Index forecasts a 0.8 percent increase in wages for the second quarter of 2014.
Tell Us What You Think
Did you or anyone you know get a new job last month? We want to hear from you! Leave a comment or join the discussion on Twitter.