Despite dismal unemployment numbers, a new survey of U.S. workers reveals that nearly 60 percent would change careers if they could. What are some of the factors driving this dissatisfaction?
Part of the problem are jobs that offer no advancement opportunities. "Now we have the McJob that for so many in the economy goes nowhere," said Henry Blodget of The Daily Ticker. "The whole idea is that [those jobs] are a stepping stone to something else, and it never is. You can understand why they would be unhappy with that."
White-collar workers are also feeling like hamsters on a wheel. Over half of the survey's respondents said that they believe employees advance in their company due to internal politics; just 27 percent attributed advancement to hard work.
The survey of 26,000 U.S. workers was done by PARADE and Yahoo! Finance. What do you think of its findings?
More From PayScale
4 Tips for Managers Who Befriend Employees
FounderDating Helps Startup Co-Founders Make Connections
Gen Y Demands a Results Only Work Environment (R.O.W.E)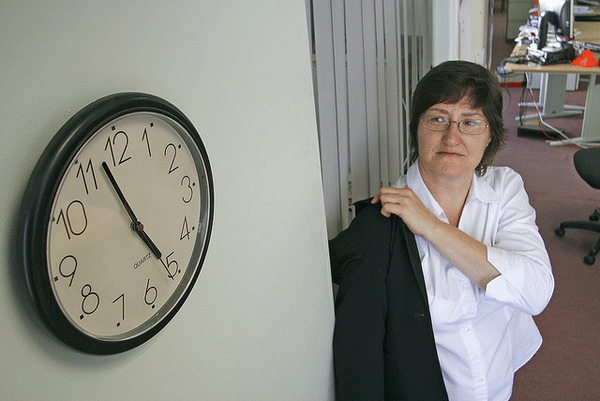 (Photo credit: Alan Cleaver/Flickr)