The innovative [E]nstitute apprenticeships aim to help young workers hone their entrepreneurial skills at startup businesses without setting foot in a traditional college classroom. The two-year, tuition-free program offers a small stipend and free housing; in exchange, program participants will work full-time at startups like Bit.ly, Betterment and Thrillist. They'll also attend lectures, complete writing assignments and attend dinners with [E]nstitute-vetted experts.
[E]nstitute was founded by Kane Sarhan and Shaila Ittycheria, both young workers themselves when they met at Buzzd, a mobile ad platform. The duo learned that a startup environment was far better for growing and developing entrepreneurial skills than college. "I took so many interviews with grads of top schools who couldn't talk through a rational argument," said Ittycheria to Fast Company.
The not-for-profit organization is currently only in New York City, but Sarhan and Ittycheria plan to expand [E]nstitute to other cities. The 15 inaugural apprentices, who were picked from a pool of over 500 applicants, report to work this fall. Do you think they'll be more successful at landing startup jobs than college grads?
More From Payscale
Tech Crush: Quick and Easy Ways to More Skillz
Career Tests for Kindergarteners: Smart or Silly?
The Student Employment Gap: Inside the Youth Job Market [infographic]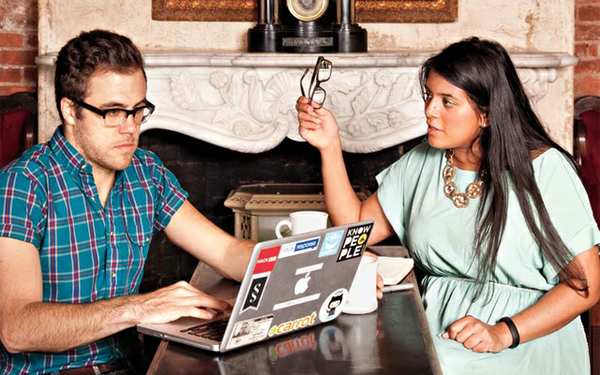 (Photo credit: Axel Dupeux/Fast Company)