Our parents told us to work hard and get into a good college so that we'd all have bright, prosperous futures. However, in today's recovering economy, does having a degree necessarily make you a better fit than someone with ample experience and no degree?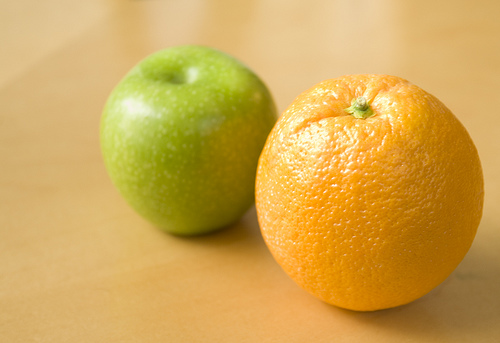 (Photo Credit: TheBusyBrain/Flickr)
What does a college degree do for a candidate? According to Tana Sanderson, the Director of Admissions at California College San Diego, "A college grad often has a proven academic record, has mastered complex subject matter, has the ability to think analytically and logically, and has been exposed to an intellectually stimulating environment." In a nutshell, earning a degree indicates to the employer that you dedicated a handful of years of your life to furthering your education, learn new skills, and prepare yourself for the real world – it's something that is verifiable.
That's not to say that individuals without a college degree do not or cannot possess such characteristics, because many do, it's just more difficult to prove. Take Richard Montanez, for instance, who proved that the American Dream is possible without a formal college education.
According to AOL Jobs, Montanez was an immigrant who found work as a janitor at a Frido-Lay plant in Rancho Cucamonga, Calif., until he was awarded the position as Executive Vice President of Multicultural Sales and Community Activation for Pepsico North America, thanks to a little idea he had that would later be known to the world as "Flamin' Hot Cheetos." Without any high school or college education, Montanez thanks his professional achievements to his entrepreneurial spirit and life experiences.
Of course, there are many technical-based professions that absolutely require years of formal education, such as a highly technical job as a brain surgeon. It would be near impossible to work your way up from custodian to brain surgeon without earning a degree. However, a sales job, for example, doesn't necessitate a degree, if the numbers speak for themselves. Therefore, depending on your field of work, obtaining higher education may or may not trump experience, or vice versa – and, it definitely doesn't hurt your chances if you possess a bit of both.
It's important to note that just because you graduated college, that doesn't mean you'll automatically land a job, as was the case years ago. Likewise, having ample experience and no degree may not always award you the job, either. Obtaining a college degree is, however, more beneficial for professionals in the long run, as The Department of Labor and Statistics reports that employees with degrees earn roughly 77 percent more than those with only a high school education.
An easy way to make up for what you're lacking – whether that be a college education, or experience – is recognize and leverage what strengths you do possess, and fill in the blanks where you can. For college students looking to gain more experience, seek out internships where you can gain real-life experience in your future profession. For those individuals who do not have the time or the means to commit to a four-year institution, look for online courses or certification programs that work with your schedule so that you can gain the education needed to boost your career.
There isn't a clear-cut answer for whether education or experience is better or worse, unfortunately. Focus your efforts not on where you're lacking in your skills, but rather on how you can enhance your career through either furthering your education or gaining more real-life experience. Just remember, when there's a will, there's a way … just ask Richard Montanez about that, if you don't believe it.
Tell Us What You Think
Have you climbed the corporate ladder without the help of a college degree? If so, how has that impacted your career? Share your success story with our Twitter community, or in the comments section below.