Fast Company contributor David Zax recently interviewed Scott Dorsey, the CEO of ExactTarget, to suss out what factors contribute to the firm's positive, family-like company culture. Technology, communication and, perhaps surprisingly, architecture, all play a part in shaping the culture at ExactTarget, as you'll see below.
Location matters. ExactTarget's offices are all located in architecturally impressive buildings; specifically, inspiring spaces with a compelling history. This choice is significant. "They're spaces where you walk in and want to work, want to collaborate," Dorsey explained. "We also have buildings in New York, San Francisco, Seattle, Melbourne, Sydney, London and Munich, and they all have a common look and feel — the buildings are stunning."
Think small. ExactTarget has some 1,300 employees, but Dorsey maintains a startup feel by breaking offices into smaller teams to keep them "agile and entrepreneurial."
Stay connected. Dorsey sends a companywide email every Friday outlining employees' accomplishments that week. It's a practice he's done without fail for the past three years.
Embrace technology. "On every floor of every office there's a flat-screen running the same videos with company information and metrics on the screen, to keep everyone on the same page," says Dorsey. The ExactTarget TV ensures employees from Sydney to New York can see the company's key statistics at a glance.
More From PayScale
Forget Social Media: Tell Your Boss to Focus on These Workplace Time-Wasters [infographic]
5 Body Language Mistakes to Avoid in Interviews
12 Ways to Save on Personal Expenses While Starting Up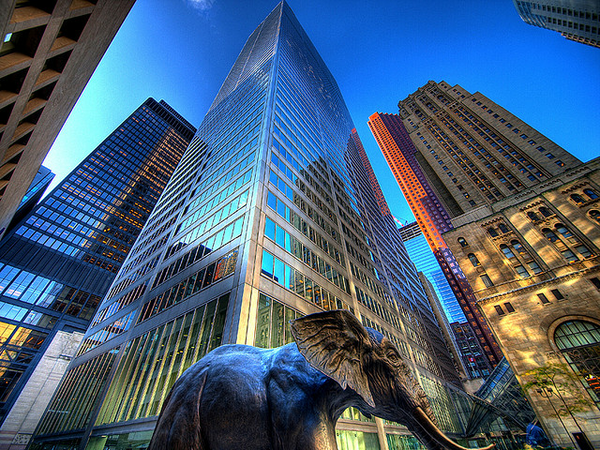 (Photo credit: Paul Bica/Flickr)