If you want to complain about your job on social media, you better get your colleagues involved in the conversation. Their comments, plus-ones, likes, and retweets might mean the difference between protected complaining and a fireable offense.
Sound crazy? The difference lies in the intricacies of the National Labor Relations Act. In an interview with AZfamily.com, attorney Dan Barr explained how to stay on the right side of the law:
"If you were to post on Facebook, I work for a bunch of crooks or company X is the worst place in the world to work, that would not be protected," Barr said. "If you post on Facebook, I was cheated out of a bonus or that I'm working too many hours and other employees respond and you get a conversation started about that, that counts."
The article list a few types of posts that got their posters sacked, including one from an Arizona Daily Star reporter, making fun of Tucson's homicide rate, and another from an office worker who said she wished she'd get fired. The reporter had also previously been reprimanded for complaining online about how cold the office was.
I can completely understand a company's desire to protect its reputation and brand, but it seems un-American to get in trouble for complaining about the temperature of the office. In fact, I would argue that griping about the thermostat is actually the American pastime. (Sorry, baseball fans.)
I'm a freelancer, so any complaints I have to make about my working conditions qualify as talking to myself. But I sort of want to get in on this online collective bargaining, so let's imagine that I work in an office. If you were my coworker, would you support these statements, and keep me from losing my hypothetical job?
Hey, thanks for bringing in that pea soup for lunch! #saidnooneever
I wouldn't complain about the lack of onion bagels, but HR assures me that bagel Friday is part of my compensation package. If I get a raise this year, does that mean two bagels? And can I pick the bagels? So many questions.
Just informed we're moving to an open plan office. Trying to convince the boss to let me create walls out of a potted plant, a confusing corporate sculpture, and a disused foosball table from the late '90s.
More From PayScale
7 Confessions of Job Interviews Gone Wrong
The Secret to Better Sleep [infographic]
New App Helps You Figure Out What Your Next Raise Should Be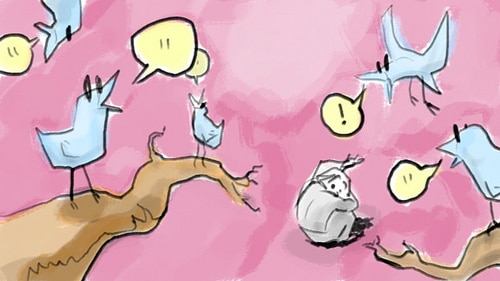 (Photo Credit: petesimon/Flickr)