Once you've worked for the space program, is there anywhere to go but down?
Well, yes — but for former NASA workers who want to stay on the "Space Coast" near Florida's Kennedy Space Center, prospects are difficult at best.
The end of the space shuttle program last year put thousands of workers out of a job. Many have decamped to South Carolina, to work in the airplane industry, or Afghanistan, to work as government contractors. Some of those who stayed hoped to prepare exhibits for museum display, but the cancellation of the Constellation program in 2010 increased competition for those jobs.
Another issue is the relative age of the workers, who are often in their 50s and 60s, having worked for NASA for most of their careers.
"Nobody wants to hire the old guy," Terry White tells the Huffington Post. White, a 62-year-old project manager, worked for the shuttle program for 33 years until he was laid off last July. "There just isn't a lot of work around here. Or if so, the wages are really small."
Salary expectations are another problem. Some engineers earned over $100,000 a year working for the space program — a number they can't hope to get elsewhere in the area.
Local job placement agency Brevard Workforce has found jobs for half of the 5,700 workers who signed up post-layoff, but a quarter of those are out of state.
More From PayScale:
America's Top Tech Cities Probably Aren't the Ones You Think
Study Uncovers Summer Productivity Lull
As the Economy Rebounds, What Professionals Are Most Likely to Switch Jobs?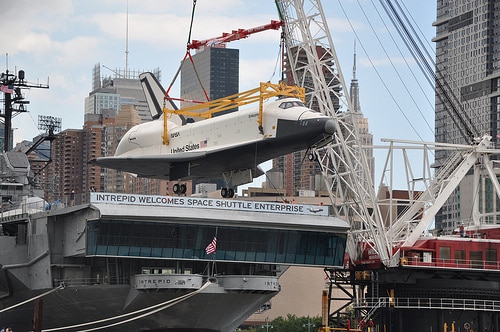 (Photo Credit: US Army Corps of Engineers/Flickr)