PayScale's "Gen Y on the Job" report reveals Millennials' best job and employer options, favorite cities, top job skills, common degrees and more. 
The old promise of college was that, if you could graduate, you would be almost guaranteed a job in your field. After the economic collapse, that promise is officially gone. In PayScale's "Gen Y on the Job" report, we found that 63 percent of Millennials currently have a bachelor's degree, yet the most commonly reported jobs for Gen Y don't necessarily require a college degree.
Instead of getting big corporate jobs, Gen Y is settling for retail positions to try and make a living. This is the main reason why many in Gen Y choose to live with their parents after they graduate and why some are looking to start businesses. The professional jobs, such as a marketing associate, are just not in abundance anymore. In effect, Gen Y is spending four years to get a degree that puts them on the same path as those without a degree. The catch-22 is that if you don't have a degree, it's nearly impossible to compete for big corporate jobs with peers who do.
Many have to settle for lower-level jobs
Gen Y workers are more likely to hold the following positions than other U.S. workers (those of other generations, such as baby boomers and Gen X-ers):
These retail jobs that used to be filled by high school students are now being filled by college graduates, who are using that income to pay the rent.  
What their degrees can earn them
Very ambitious and highly educated Gen Y workers have the potential to make a decent salary despite the economy. Those with a master's degree (non-MBA) have a median pay of $54,200, which is $11,800 more than the average median pay of a bachelor's degree holder at $42,400. Those with an MBA have a median pay of $2,300 more than a master's degree holder. Only 1.7 percent of Gen Y workers have a Ph.D, but those that do have a median pay of $92,900. Even fewer, 0.2 percent, have an M.D. and the median pay is a massive: $128,000 per year. Of course, degrees cost a lot of money and time to obtain, which rules out many Gen Y's who can't afford them or are too young to have completed them.
Gen Y has to take their career into their own hands
No longer can this generation rely on anything or anyone. In today's working world, they have to be accountable for their own career and fight to get what they want. This new research from PayScale should be a sign that it's time for Gen Y to explore other options for building their own careers, including entrepreneurship and freelancing.
Keep the discussion on Gen Y going on Twitter using hashtag #GenY.

Dan Schawbel is the founder of Millennial Branding, a Gen-Y research and consulting firms. He is a Gen-Y career and workplace expert, as well as the bestselling author of Me 2.0: 4 Steps to Building Your Future.
More from PayScale
Millennial Women Fight Back Against Unemployment Rates by Starting Businesses
Millennial Women in the Workplace [infographic]
How Gen Y Workers Influence HR Departments [infographic]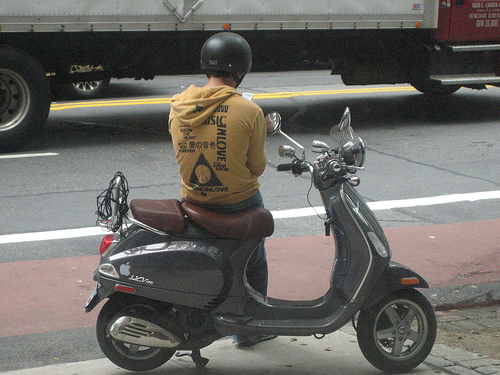 (Photo credit: oinonio/Flickr)