Giving feedback to the person who usually gives feedback to you is never easy. Done correctly, it can improve work for everyone; done poorly and it's time to get that cardboard box.
Forbes offers a few tips for people who find themselves in the position of needing to have the feedback conversation with their boss. These are a few of my takeaways:
1. Do a Cost-Benefit Analysis
No matter how good you are with confrontation, this is going to be tricky. So you better make sure that it's worth it before you take the risk.
2. Be Diplomatic
As the writer Anne Lamott once said, "You don't always have to chop with the sword of truth. You can point with it, too."
Don't embarrass your manager. Treat your boss with the courtesy you'd like to receive.
3. Write It Down
There's nothing less persuasive than flop sweat. Write down what you need to say ahead of time to organize your thoughts. As an added bonus, preparing like this will help you crystalize any underlying issues of which you might be unaware.
Tell Us What You Think
We want to hear from you! How do you give feedback to your boss? Leave a comment or join the discussion on Twitter, using the hashtag #MakeItHappen.
More from PayScale
5 Techniques to Increase Your Likeability at Work
Professional Influencers Tell You How to Win People Over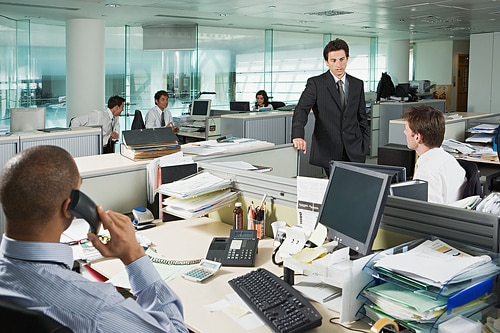 (Photo Credit: Victor1558/Flickr)