We spend most of our waking hours at work. No wonder, then, that the boundaries between social life and work life get blurrier all the time. But should they? And what's the best way to make friends at work — both for our happiness, and our professional success?
Jennifer Merritt at Levo League spoke with life coach Shasta Nelson to get the lowdown. Nelson is the CEO of local friends site GirlFriendCircles.com, as well as the author of Friendships Don't Just Happen!
Here were a few of our takeaways from the interview:
– It's OK to be friends with your coworkers. This is a subject of some debate among career experts, but Nelson points out that the work environment is perfectly set up to help us overcome one of the biggest obstacles in making new friends — seeing someone consistently enough for a friendship to evolve.
– There are rules. Take it slow when you're developing your friendships with coworkers, Nelson says, and take care not to make other colleagues feel excluded.
– You can be friends with your manager — sometimes. If you're able to respect your roles at work and keep them separate from life outside the office, you might be able to maintain a friendship with your boss or your report.
– It's possible to connect with just about everyone. "We all have more things in common that we realize — even if we have a 40-year age gap, opposite political views, and are in completely different life stages," Nelson says. "I believe that those who seek, find; which means that if we say to ourselves, 'I am choosing to like you, now I'm going to keep looking for the reasons,' we will always find them!"
Tell Us What You Think
We want to hear from you! Have you made friends at work? Leave a comment or join the discussion on Twitter, using the hashtag #MakeItHappen.
More from PayScale
Why You Shouldn't Worry About Work-Life Balance
Five Creative Ways to Spot a Hot Niche [infographic]
Learning to Take Control of your Work Stress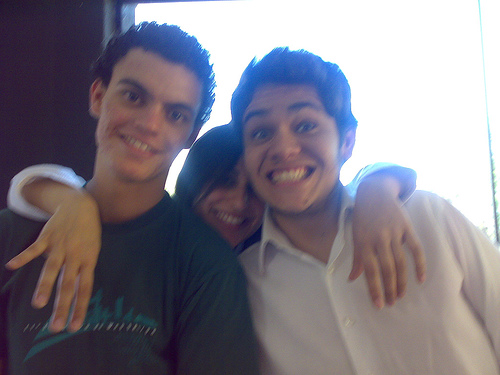 (Photo Credit: Marco Gomes/Flickr)