There are many online tools out there to help you land your dream job, but social networking website LinkedIn seems to be the place everyone turns to. So how do you use LinkedIn to get a job? There are a few simple steps you can follow to help employers see that you're the best candidate around.
First, create an online profile that is flooded with keywords. Use words that describe what you do, while also making it easy for potential employers to find your profile. This is one instance when creativity will actually hinder your chances.
Next, you should find your college and univeristy alumni groups. This is a great place to start networking because you will already have something in common. Regardless of how active the group is, start a conversation and see where it may take you.
When you are inviting a contact to network with you on LinkedIn, you should customize the invitation, especially if this is someone you don't know personally. Add how you met and why you'd like to get in touch. This will show the contact that you have something in common and lessen your chances of being ignored.
Lastly, be active on LinkedIn and pay attention to what your contacts are doing. Congratulate a contact when they have listed a new accomplishment, comment on articles posted and lend support by endorsing contacts for their skills. This will make sure you're always on the radar and your contacts will be more inclined to help you if and when the time comes.
Other simple tips like searching through LinkedIn contacts to see if they are connected to a job you might be interested in and looking into a company's LinkedIn page can also help you in your job search.
Tell Us What You Think
We want to hear from you! Have you ever used LinkedIn to land a job? Share your thoughts on Twitter or in the comments!
More From PayScale
Inside LinkedIn's 200 Million Userbase [infographic]
Building Your LinkedIn Profile? Avoid These 8 Buzzwords [infographic]
LinkedIn: A Tech Employee's Promise Land?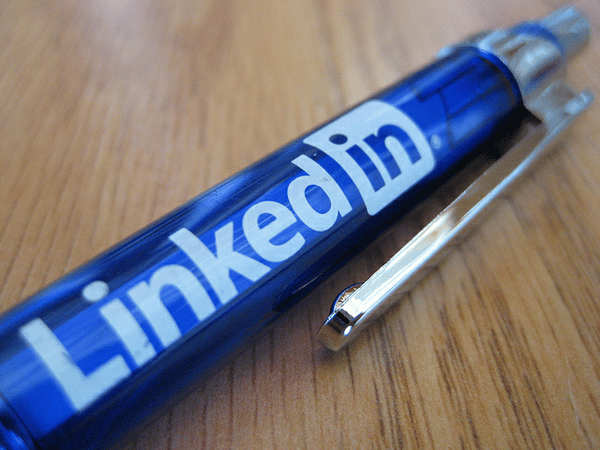 (Photo credit: TheSeafarer/Flickr)