Online marketplaces for independent workers such as Upwork (formerly oDesk) and Elance are more popular — and profitable — now than ever before. Both sites report about 1.5 million registered contractors, and oDesk announced today that each year since 2007, it's doubled revenue.
Elance has maintained similar growth. Speaking with Mashable, Elance CEO Fabio Rosati said, "We have reached a tipping point where the early adopters have convinced everyone else that this is the way to go. Our first quarter this year will be the fastest growth we've had in our company's history."
What's behind the massive growth of these online marketplaces for independent workers?
Like all successes, it's a perfect storm. A lackluster economy has forced laid-off, underemployed and unemployed workers to string together gigs and part-time work to pay the bills. Simultaneously, companies have had to hire freelance talent to stay afloat and competitive with pared-down budgets. High-speed Internet and powerful computers are no longer novelties. And today's employees are increasingly opting for flexible work schedules to accommodate their other pursuits.
Gary Swart, the CEO of Upwork, believes the growth his company has experienced proves that the market for e-work has matured and is no longer just for early adopters. Even big companies are embracing remote workers: Mashable reports that HP, Google, Microsoft, Cisco and AOL use Upwork and Elance to find and hire talent.
Do you think Upwork, Elance and online marketplaces of their ilk can maintain this growth?
More From Payscale
Latest Telecommuting Statistics Reveal a Rise in Working From Home [infographic]
Telecommuting Advances
Who Owns Your Time–You, Or Your Boss?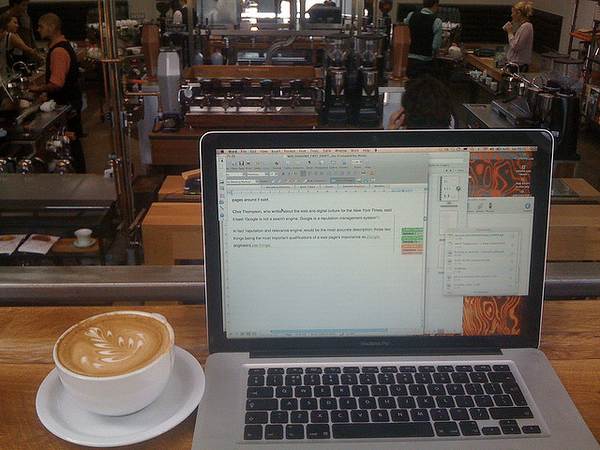 (Photo credit: Antony Mayfield/Flickr)