Job interview questions are often standard, allowing you to prepare all your answers before you meet with your new potential employer. But some companies like to ask questions that throw you completely off-guard.
Randy Garutti, the CEO of burger franchise Shake Shack, asks potential new employees to predict the future: "If we're sitting here a year from now celebrating what a great year it's been for you in this role, what did we achieve together?" Garutti says the point of this question is to see if interviewees have done their homework. In fact, he actually wants them to interview him. "The candidate should have enough strategic vision to not only talk about how good the year has been but to answer with an eye towards that bigger-picture understanding of the company."
Meanwhile, Ryan Holmes, the CEO of social media tool HootSuite, wants candidates to use their imaginations. He often asks, "What's your superpower? and "What's your spirit animal?" His current executive assistant answered the second question, saying a duck because they seem calm, but underneath the surface they are always moving. "I think this was an amazing response and a perfect description for the role of an EA," Holmes says.
The CEO of recruiting software Bullhorn, Art Papas, already knows a lot about finding the right candidates, so he asks a question that most employers never think about: "What things do you not like to do?" Papas says it often takes a few tries before an interviewee is willing to answer honestly, but the answer reveals a lot about candidates and shows if they are really cut out for the job.
Eric Ripert, chef and co-owner and Le Bernardin in New York City, likes to keep the creative process going in job interviews. He looks for certain characteristics like discipline and passion by making the interview more of a conversation. "I ask indirect questions about the creative process, about articulating and demystifying the process of creating great food and great service. Then I trust my instincts," he says.
Tell Us What You Think
We want to hear from you! Have you ever been caught off-guard by an interview question? Share your thoughts on Twitter or in the comments!
More From PayScale
If These 3 Things Happen During Your Job Interview, Don't Take the Job
7 Confessions of Job Interviews Gone Wrong
What to Wear on a Job Interview with Anna Wintour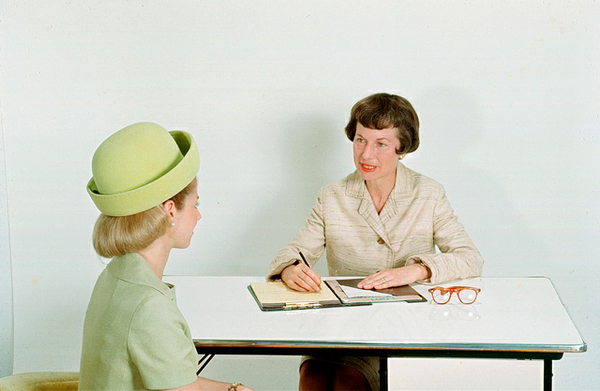 (Photo credit: SportSuburban/Flickr)