It used to be that if you were a technology whiz kid and were itching to work at an emerging startup company, there was only one place to be — Silicon Valley. And while the San Francisco area is still rife with startups, there are plenty of other cities to consider in your startup job search.
Here at PayScale.com, we looked at the 50 largest metro areas in the US and found those with the best combination of a high number of startup IT jobs and high pay for those jobs, comparatively. Here are the 10 that came out on top.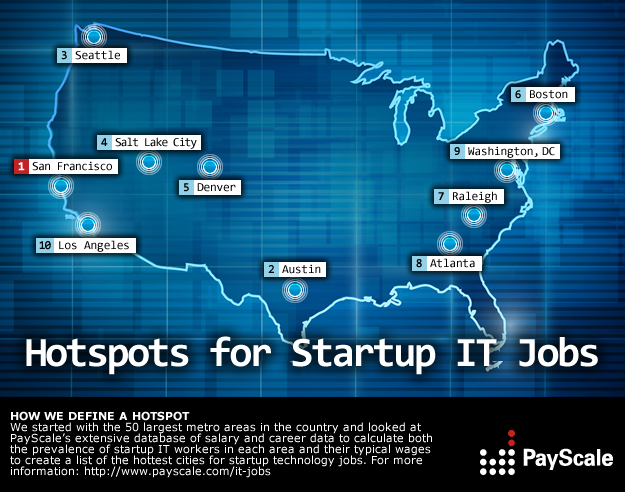 Check out the full Hotspots for Startup IT Jobs data package to dig into the numbers. And, for even more details on how we did the math, see the full methodology.