Klout, a startup that assigns its users scores based on their social media influence, is increasingly gaining favor with recruiters as a tool to narrow down applicants. Unfortunately, this shift means that many well-qualified candidates are being passed over because they haven't paid attention to building a following on Twitter or Facebook.
Just ask Sam Fiorella, who is profiled in a Wired feature on Klout. During an interview for a VP position at a big marketing agency in Toronto, the interviewer asked for Fiorella's Klout score. When Fiorella admitted that he didn't know it, the interviewer looked it up on Klout.com on the spot, discovering that Fiorella's score was 34 out of 100.
"He cut the interview short pretty soon after that," Fiorella told Wired, adding that the agency "hired a guy whose score was 67." As Fiorella paid attention to his online persona and, in doing so, raised his Klout score to 72, he noticed a spike in speaking invitations and job offers. Correlation or causation?
Although Klout has a growing army of skeptics, the company continues to explode. While it's tempting to quibble about the site's nebulous algorithm, we can't ignore that for some professions — such as community management, public relations and social media marketing — a Klout score is quite useful to determine which candidate can best engage with his or her community in a given topic.
Has an interviewer ever asked you for your Klout score?
More From Payscale
The Stats on Social Media Recruiting [infographic]
Maryland Bans Employer Access to Jobseekers' Private Facebook Profiles
Woman Interviews 10 Times for the Same Job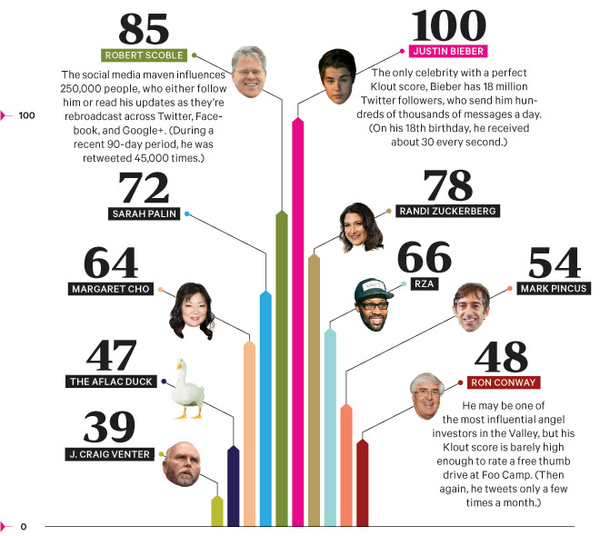 (Photo credit: Wired)