Times change, needs change and businesses simply need to learn how to adapt and reinvent their vision. Take The Learning Channel (TLC), for example. The television network started off as an educational resource that used NASA satellites to get content to the Appalachian states. Nowadays, the channel is better known for "Here Comes Honey Boo Boo" and "Sister Wives."
"Academics have shown that 54 percent of a company's stock's price is based on ideas that you haven't even thought about yet," writes Mike Maddock, a contributor for Forbes. "In other words, investors are betting on your ability to respond to changing market conditions and innovate."
So how do these companies reinvent themselves? For starters, they have grasped that B2B no longer matters. Companies who have been successful at changing direction have a large focus on their customers and their changing needs, rather than their manufacturers and distributors.
Secondly, these companies usually have a young CEO who is willing to adapt to the changing markets. This often means bringing on board a person who has a small amount of experience and really seems to have nothing to offer your company other than a set of skills, imagination and great drive.
Lastly, these companies don't just learn from their own mistakes, they learn from the mistakes of others as well. Don't just rely on your own intelligence and expertise — look to other industry experts and learn how they have solved problems that are similar to yours.
Do you have any other tips on how a company can reinvent itself?
More From PayScale
3 Questions That Will Help You Figure Out What a Company's Culture is Really Like
3 Reasons Company Outings are Worth the Investment
4 Ways to Foster a Family-Like Company Culture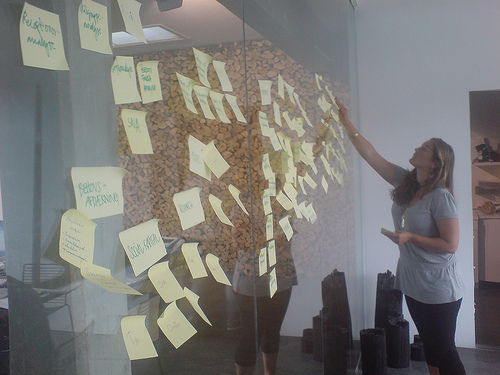 (Photo credit: @boetter/Flickr)