The wildly popular AMC series "Mad Men" may be entertaining to watch, but as this RocketLawyer infographic proves, Don Draper and his Sterling Cooper Draper Pryce colleagues certainly shouldn't be thought of as workplace role models.
Today's office environment is far different from that of the "Mad Men" era. Workplace legislation protects employees from sexual harassment, and employers can no longer use gender as a motivating factor when hiring and firing employees. Bullying may be the next prohibited practice. The infographic notes that the Healthy Workplace Bill, anti-bullying legislation tailored to the workplace, may be law by the end of the year in several states.
Other practices that make for good television are illegal in real life. When Lane embezzled funds from the agency, his actions constituted a crime punishable with jail time and fines. And when he beat Pete Campbell up, his assault and battery charge could be considered a misdemeanor or felony depending on the jurisdiction.
What legal drama have you observed in your workplace? Would it put the action on "Mad Men" to shame?
More From PayScale
What Causes Workplace Stress — And What You Can Do About It [infographic]
Software Company Dimagi Celebrates Success After Six-Week Remote Working Experiment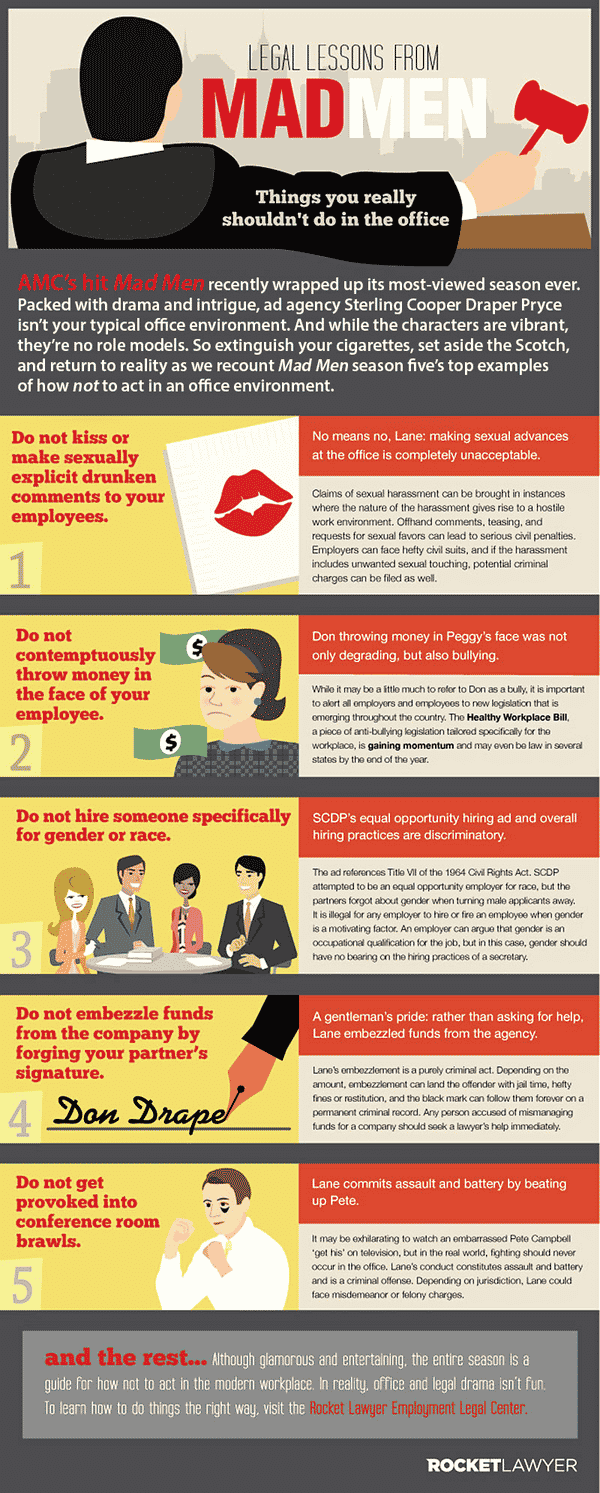 (Photo credit: Mashable/RocketLawyer)