Employers are increasingly turning to non-monetary perks to retain their best workers in a budget-friendly manner. It costs over $7,000 to hire an employee as of 2009, a figure that makes employee retention a worthwhile business endeavor in any economy.
Attractive non-monetary perks help small businesses compete with larger firms from both a recruiting and retention standpoint. The PayScale Index found that while pay at large companies has gone up 2.5 percent, small companies have only bumped up compensation by 0.7 percent.
That leaves plenty of opportunity for small and medium-sized businesses to woo jobseekers with culture-driven perks like the Yoga Tuesdays, company-wide kickball games and Mustache Mondays at Airbnb Inc, or the dedicated room for Dance Dance Revolution at Dropbox Inc. Davison Inventionland, which appears in the photo below, touts the company's work environment as one of its perks. Some small businesses forgo the flashy incentives and instead offer benefits like flexible work arrangements, relaxed dress codes, a well-stocked employee break room, lax vacation policies and flexible advancement.
Non-monetary perks do far more than just help retain workers. They also promote productivity and engagement, foster workplace alignment and help work teams bond. What company perks would make you accept a lower salary?
More From Payscale
Employee Retention and Engagement
Warm Winter Heated Up the Cool Job Market
Company Muse Gives Jobseekers an Insider View of Office Culture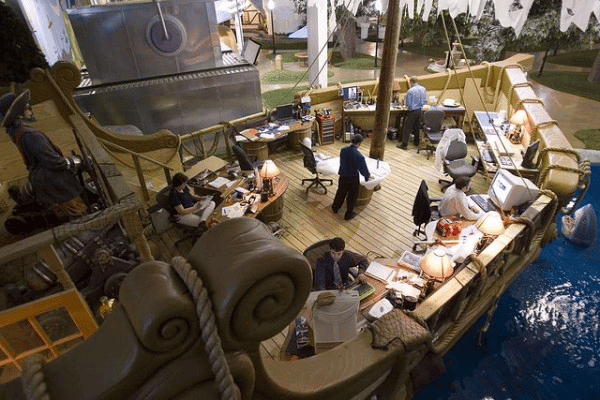 (Photo credit: Davison Inventionland/Flickr)