Choosing a college? Unless you're well-funded, you may have over $200,000 in tuition and expenses to deal with once you have your degree. If you want to make a decision that accounts for paying off those loans one day, PayScale can help. Check out our most recent version of the PayScale College Salary Report where we rank schools and majors by post-graduation earnings and other key factors.
PayScale's 2012-13 College Salary Report reviews 1,058 schools by graduates' starting and mid-career salaries. You can see which schools' diplomas typically lead to the most or least earnings. You can search our rankings by school type, such as liberal arts or party schools, or you can search by school location.
"Given that the economy isn't roaring back and student debt continues to
spiral out of control, it is imperative that future college students
educate themselves on the earnings they can expect after graduation,"
said Katie Bardaro, lead economist, PayScale.
Beyond school rankings, PayScale's College Salary Report ranks 130 popular majors by salary potential. And, because it isn't only money that matters to everyone, this year we added another ranking – the likelihood of finding meaningful work with a particular major or degree from a certain school.
Can you guess which majors will most likely lead you to jobs where you feel like you're changing the world? See the answer below.
You can also use our new College Selector tool to quickly create a list of your favorite school options.
Here are a few highlights from the 2012-13 PayScale College Salary Report:
Princeton University once again claims the top spot on the list for highest mid-career salaries for its alumni at $137,000. It also comes out on top for salary in our new "Schools for Sports Fans" list.
Petroleum engineering comes out on top for majors by salary potential with a mid-career salary of $163,000, followed by aerospace engineering at $118,000 and actuarial mathematics at $112,000.
The top mid-career salary for Division 1 football is held by the Atlantic Coast Conference (ACC) with an average mid-career salary of $90,200. In a close second the PAC 12 comes in with a mid-career salary of $88,925.
We will showcase more highlights from the PayScale's 2012-13 College Salary Report in the coming weeks. In the meantime, explore the report and let us know how it has helped you or what other information you would like to know.
Tell Us What You Think
Keep the discussion on the value of education going on Twitter using hashtag #valueofedu.
**Answer: Nursing and special education.
More from PayScale
Obama Administration Focuses on College Tuition ROI
Lots of Money for College (No, Really!)
New Grads Vow to Pay for Children's College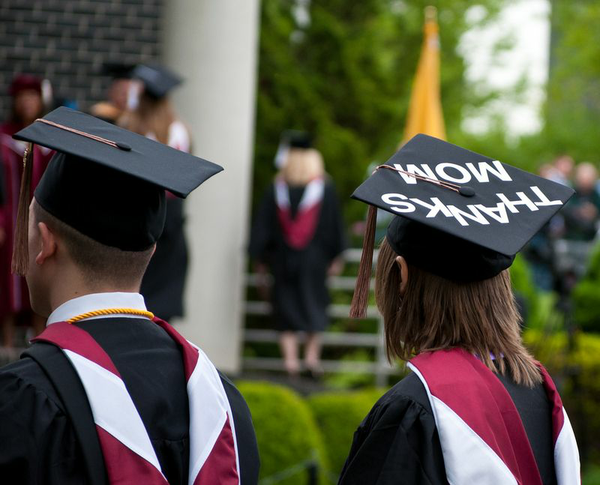 (photo credit: flickr/ajagendorf25)