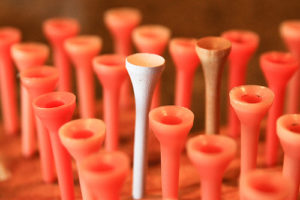 Take a look at your LinkedIn profile through the eyes of a hiring manager. Do you see what you as a candidate can do to help the company hit its goals? Or is your profile just a static list of what you've already accomplished?
If it's the latter, chances are you're still thinking of your LinkedIn profile as a resume replacement. But it can be so much more than that. For example, as this week's lead story reminds us, you can use the service to help you build a free online portfolio — the kind that really gets the attention of the people who are hiring now. That, plus why and how to be a good loser, and how to tune out distractions at work, in this week's roundup.
"Your LinkedIn profile is more than just a boring online resume (or one big blob of text)," Morgan writes. "Isn't time you start treating it like an online portfolio? Learn how to embed media and samples of your work in your LinkedIn profile!"
This step-by-step guide tells you which file types are supported, where to put media in your profile — and how to create visual representations of your accomplishments from scratch.
"No one wants to lose, but it's an important part of life," Sonnenberg writes. "Losing makes you self-reliant; it's an opportunity to accept responsibility for your own destiny. Losing teaches you humility; it keeps you grounded. Losing provides valuable lessons; it proves that no matter how good you are, you can always become better. Losing fosters determination; it proves that when you're steadfast, you can overcome almost any challenge in life. Last, but not least, losing builds character."
But even knowing all that doesn't make it easier to do. These tips can help.
Regardless of how you felt about the outcome of most recent U.S. presidential election, you're probably pretty distracted these days. There are so many news stories to read, so many conversations to have, so many people being wrong on the internet who absolutely must be corrected before you can possibly return to your work. But, of course, your boss will only be sympathetic for so long. To help you get back to productivity, Polin offers these tips for tuning out distractions.
Tell Us What You Think
What's the best career advice you've read this week? We want to hear from you. Tell us your thoughts in the comments or join the conversation on Twitter.