New research out of Stanford University indicates that super-productive employees work their best from home, not in the office. Researchers focused on Shanghai travel agency Ctrip and its 13,000 workers for the study, discovering that those who worked at home had a 12 percent increase in productivity over their peers. This group also had a 50 percent drop in attrition and reported higher feelings of work satisfaction than those who reported to the office.
"Of that [12 percent] increase," wrote Wired in its coverage of the study, "8.5 percent came from working more hours (due to shorter breaks and fewer sick days) and 3.5 percent came from more performance per minute. The researchers speculate this was due to quieter working conditions."
Upon seeing this correlation, Ctrip gave its entire workforce the option to telecommute. Here's where things get interesting. The employees who were historically less productive continued to choose to work in the office, while the super-productive workers overwhelmingly preferred to work from home.
Do you think those who work from home are more productive employees than those who put in time at the office?
More From PayScale
Hire a Gen Y Worker in France, and the Government Will Pay His or Her Salary
3 Surprising Former Jobs of U.S. Presidents
Almost 60 Percent of US Workers Want to Change Careers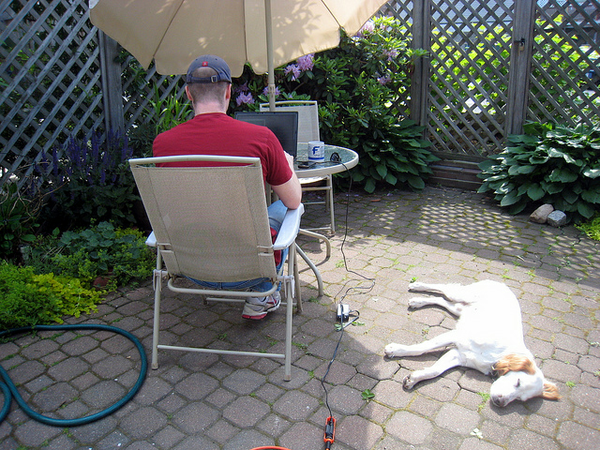 (Photo credit: Plutor/Flickr)