March Madness is currently sweeping the nation and working all college basketball fans into a school pride frenzy. But, PayScale dares to ask the question, after basketball season comes to a close, which school's graduates will come out on top when it comes to salary post-graduation? Think you can guess? Then head on over to enter our Salary Madness Sweepstakes for a chance to win a $100 Amazon gift card.
The PayScale Salary Madness bracket even predicted the March Madness winner one year. We don't expect to see that most years as basketball prowess does not always match up with post-grad salary potential, which is really what PayScale's Salary Madness bracket is measuring. But, it's still fun when the stars align. We'll see if it happens again this season.
So, while we don't advise using our bracket to fill out yours, it is interesting to see which schools "win" in terms of financial points off the basketball court. Guess the Salary Madness overall champ.
More from PayScale
March Madness Causes Major Decrease in Office Productivity
2012 Salary Madness: Can Alumni Salaries Predict the NCAA Champ?
Jeremy Lin Salary Potential vs. His Former Harvard Teammates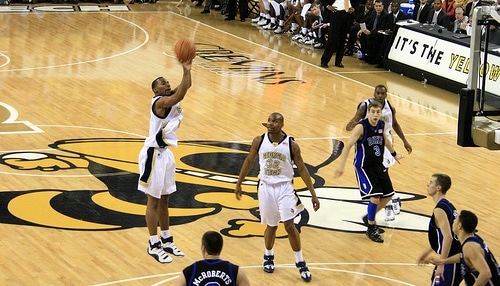 (Photo credit: John Trainor/Flickr)