It's finally Halloween season: time to think about what costume you're going to wear, what cubicle decorations you're going to make, how much candy you're going to eat, and how late you're going to stay out … and, oh yeah, what your kids are going to do that night.
If you're so into Halloween that you planned your costume back in July, you might also consider one of these cool (and some way scary) jobs as a little side work to feed your addiction to all things spooky.
1. Haunted House Host/Actor
Whether you're David S. Pumpkins or one of his b-boy skeletons, you're part of it if you get some seasonal work at a haunted house or other place of horrors. You can check local scare-a-toriums for character work (aka "scareactor" jobs), which might include dressing up as a ghoul, goblin, zombie, or scary witch, working behind the scenes as a carpenter or lighting/sound tech, or just taking money and giving out tickets. Get as spooky as you want! The Haunted House Association estimates there are 2,000 seasonal for-profit haunted houses around the country. That doesn't include charity events or theme-park haunted houses. The association even hosts a forum with some behind-the-scenes stories, which includes a jobs list and Facebook page. While our salary data shows actors making a median $19/hour, seasonal work can be lower and closer to minimum wage.
2. Candy Store Worker
Want to be where the action is? You don't have to stick to just one aisle in a supermarket or convenience store labeled "seasonal." Get your chocolate or candy apple on, by working at a job in a sweet shop. Bonus: winter is a great season to peddle chocolates for Thanksgiving gifts or holiday treats in December! PayScale salary data for retail candy store workers shows that workers earn about $10/hour, median. Your employee discount is up to your employer, of course. Fingers crossed!
3. Halloween Costume Store Worker
Another seasonal retail job: working at a pop-up Halloween costume shop. The median pay is around $9/hour for retail associates at these types of stores, according to our data. You would be doing basic retail tasks like working a cash register, stocking shelves, directing customers to products they're looking for … and of course having fun!
4. Costume Designer/Maker
If you're into the costume side of Halloween, you also might want to upskill for a job as a designer. You can get work for Halloween, or year-round in the clothing/costuming industry or in television, movies or plays. These jobs require candidates to have advanced design, sewing and clothing construction skills. You might want a background in special effects makeup, as well, to make yourself even more enticing to employers. Costume designers don't make a lot, coming in around $35,000 per year in median salary according to our data.
5. Body Art Painter
Body painting has an international year-round following, but you can also expect an uptick in work around Halloween. For fabulous parties, Instagram royalty, or just for fun, body painters can transform clients into their most amazing Halloween fantasies. Makeup artists earn median pay of $17/hour according to PayScale's data.
6. Choreographer
Oh man, you've just got to get that Thriller flash mob ready for the mall atrium! If you're a trained choreographer or dancer, you might be able to get some extra work this month. Choreographers earn median pay of $35/hour.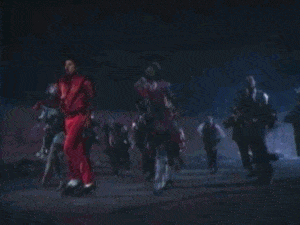 7. Gravedigger
No, we're serious, and we're not talking about the monster truck (although it is pretty sweet). Gravedigger is a real job, and it's not just seasonal. It pays around $15/hour, according to our salary data. One user review of the job says that the pros include the downtime to do what you'd like — as long as you stay in the cemetery. But the cons include working in all sort of weather conditions.
8. Ghost Hunter
If you'd like to get on the "real" side of Halloween, you can try your hand as a ghost hunter. You can even get training from the non-profit Ghost PRO, which aims to help out fledgling hunters. You might even get on TV. There's no salary data yet for ghost hunters. Do you have something to add to our data? Complete your profile now.
9. Tarot Card Reader
Get in touch with the great beyond in other ways by becoming a tarot card reader. You can even learn the trade online! The Penny Hoarder notes that reading someone's tarot can be a good side hustle, at about $20/hour salary. But pay varies, which can mean $5 per reading, up to hundreds if you've established a clientele — just don't forget to pay taxes on those fees, even if you're taking cash.
10. Clown
A lot of professional clowns are pretty upset about the newest cinematic incarnation of Stephen King's novel It, claiming the film is making it hard for them to earn a living. But, it's still OK to want to be a clown (creepy or otherwise). There are, in fact, clown schools (check out this list of top U.S. schools according to Clowns Without Borders — a nonprofit that helps cheer children around the world). The World Clown Association boasts instruction and education opportunities as well as conventions. Circuses are still hiring clowns, including Cirque Du Soleil and the Big Apple Circus. Just, you know, don't get too creepy.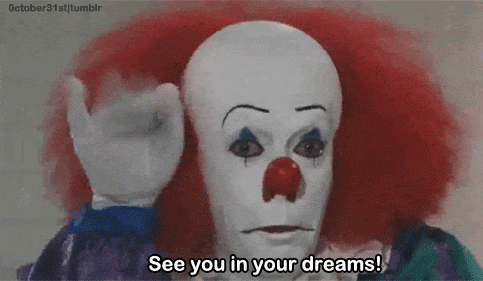 Tell Us What You Think
Do you have a spooky Halloween job? Share your story in the comments or come talk to us on Twitter.