Here's more proof that money doesn't buy happiness: A recent survey by CareerBliss showed that the happiest young professionals don't necessarily live in cities where they're likely to be paid the most.
"Through our research, we have found that a positive company culture, which focuses on overall happiness and not just compensation, is key for young professionals," said Heidi Golledge, co-founder and Chief Happiness Officer (!) of CareerBliss. "We have cities ranking higher, even though some are paying less because they offer a happier life for employees who chose to live and work there."
The study used factors like work-life balance, opportunities for growth, company culture, and yes, compensation, to determine which cities were home to the happiest workers.
The full list is here, but the top five are:
2. San Jose, CA
We couldn't help but notice that California and Texas seem to be winning the happiness sweepstakes, coming in at six cities and four cities respectively. Which means either that they have this whole happiness at work thing figured out — or that large places with lots of sunshine have a natural leg up. Either way, if you're feeling unfulfilled at work, maybe it's time to consider a move to Los Angeles or San Antonio.
More From PayScale
What Really Makes Us Happy at Work
5 Personality Traits Employers Love Hiring
Why You Should Learn to Code [infographic]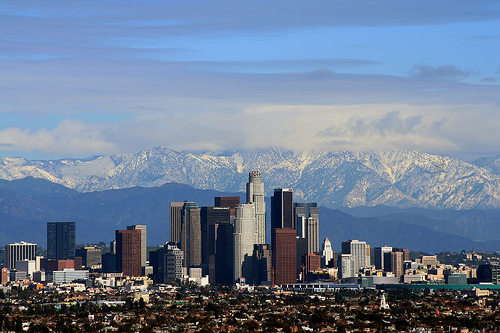 (Photo Credit: Todd Jones Photography/Flickr)