Unemployment is lower than it's been since 2008, but jobs aren't growing at the same rate in every area of the country. Here, courtesy of Forbes, and based on data from 18,000 employers across the country, are five of the best cities for job growth right now.
1. San Jose-Sunnyvale-Santa Clara, Calif. Net employment outlook: 23 percent. ("Net employment" means hiring increases minus jobs that are expected to go away.) Tied with Portland. This tech mecca is home to companies like Cisco, eBay, IBM, and Paypal.
2. Portland-South Portland-Biddeford, Maine. Net employment outlook: 23 percent. Tied with San Jose. Popular employers in Portland include Maine Medical Center and T.D. Bank.
3. Salt Lake City, Utah. Net employment outlook: 22 percent. Home to employers as diverse as Overstock.com and Zions Bancorporation, Salt Lake City is number two in our list, once you knock out tied cities San Jose and Portland.
4. Tucson, Ariz. Net employment outlook: 22 percent. Tucson is a great place for engineers of all stripes, whether mechanical, electrical, or software. Raytheon, B/E Aerospace Corporation, and the U.S. Airforce all have a presence here.
5. Des Moines-West Des Moines, Iowa. Net employment outlook: 21 percent. Ranked best place for business in 2010 by Forbes, Des Moines is best known as a center of the insurance industry. Companies such as Nationwide Mutual Insurance Company, Principal Financial Group, and Wells Fargo Home Mortgage all have offices in Des Moines.
More from PayScale
Do You Live in One of the 10 Smartest Cities in North America?
The 20 Happiest U.S. Cities for Young Professionals
America's Top Tech Cities Probably Aren't the Ones You Think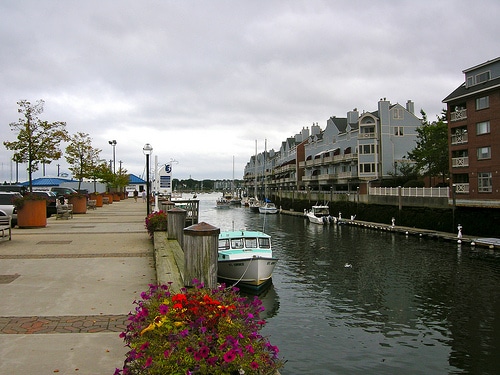 (Photo Credit: Garden State Hiker/Flickr)