The tech companies of the world are generally known for adding a few extra perks to their job descriptions in an attempt to keep employees happy, loyal and productive. A new survey based on reviews from CareerBliss ranks the tech companies that stand above the rest because of their investment in employee happiness.
The survey found that employees of accounting software creators Intuit ranked No. 1 in the United States. This was followed by Texas Instruments at No. 2, and Avaya in the third spot.
Surprisingly, Google ranked at No. 4 on the survey. It was certainly surprising that the huge tech company didn't rank at No. 1 since they offer employees everything from catered lunches, to gym memberships and even on-site doctors.
EMC Corp rounded out the top five. The remaining top 10 spots went to Intel, Unisys, Yahoo!, HCL Technologies and Advanced Micro Devices.
"When it comes to happy tech companies, factors as one's relationship with their peers and their company's culture have the greatest influence on overall happiness," said CEO and cofounder of CareerBliss, Heidi Golledge. "Employees at Intuit rated company culture and the work they do as key factors in their overall happiness."
Interestingly, the survey found that salary was not a major factor in employee happiness.
"Yahoo!, which ranked eighth on our list, has one of the highest average salary listings — $87,000 a year, whereas Intuit's average salary is $77,000 a year — once again proving money does not necessarily buy happiness at work," Golledge added. "When it comes to tech, folks feel happy creating the latest technology and being part of a cool culture with friends at work."
Tell Us What You Think
We want to hear from you! Which factors contribute to your happiness at work? Share your thoughts on Twitter or in the comments!
More from PayScale
What Really Makes Us Happy at Work
How Google Continues to Keep Employees Happy
5 Things to Stop Doing in Order to be Happy at Work (or Anywhere Else)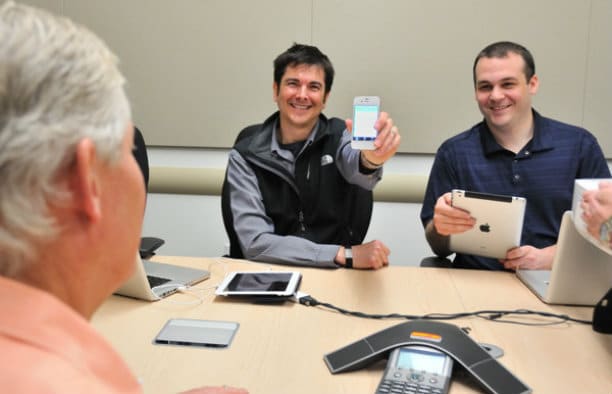 (Photo credit: IntelFreePress/Flickr)