Could employee fitness soon be valued as much as sales? At women's athletic wear company Title Nine, that day is already here. Chief executive Missy Park and the fitness-focused culture she's founded at Title Nine were recently profiled in the Wall Street Journal, and some of her strategies are downright revolutionary.
"We don't have a receptionist, but we do have a gym and shower," Park joked. "I wanted fitness to be at the center of this company and it literally is." She's not kidding: there's a 2,200-square-foot gym located directly in the center of the company's headquarters. Park notes that since employees must walk through the gym several times a day, they're reminded to pencil in a sweat session before heading home for the day.
Park also prescribes a regular regimen of what she calls "feats of strength." These stress-relieving 15-minute exercises include activities like bouncy ball races or office chair foosball. Merchandising employee Theresa Adams said that at Title Nine, "A successful day is spending time sweating with your teammates, not stuck in a conference room."
What do you think of the fitness focus at Title Nine? Should other companies follow suit, or is this extreme approach best for activewear retailers?
More From Payscale
Is Your Long Commute Compromising Your Gym Time?
5 Ways to Manage Your Emotions and Avoid Venting at Work
5 Ways to Celebrate National Workplace Wellness Week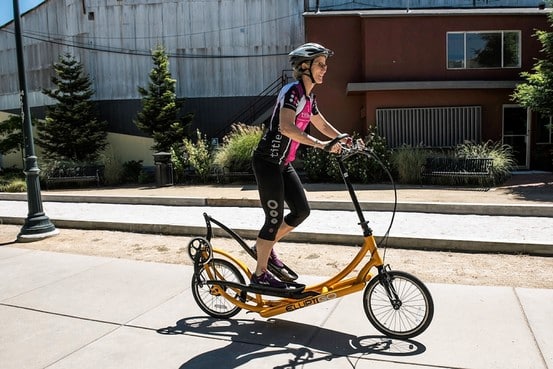 (Photo credit: Winni Wintermeyer/Wall Street Journal)