If you want to get noticed on Facebook, whether you're marketing your brand or just looking for a little more self-exposure in your job search, you'll want to post lots of photos. According to marketing site Wishpond, photos are your best attention-getter.
The difference between text updates, link updates and that of photos is staggering. An image update is likely to get an average of 84 percent more clicks than other updates. It can also generate 53 percent more likes.
The popularity of photos on Facebook helps explain why the social media giant inked a $1 billion deal to buy Instagram. 300 million photos are added to Facebook each day. Perhaps the most impressive statistic of all is the fact that Instagram has seen its usage increase by 1,179 percent in just six months.
Check out the infographic below for more revelations on Facebook popularity and photos.
More From PayScale
Which Career is Right for Me? Knowing Your Career Outlook [infographic]
The Cost of Consulting: The Economics, Pros, Cons & Associated Fees [infographic]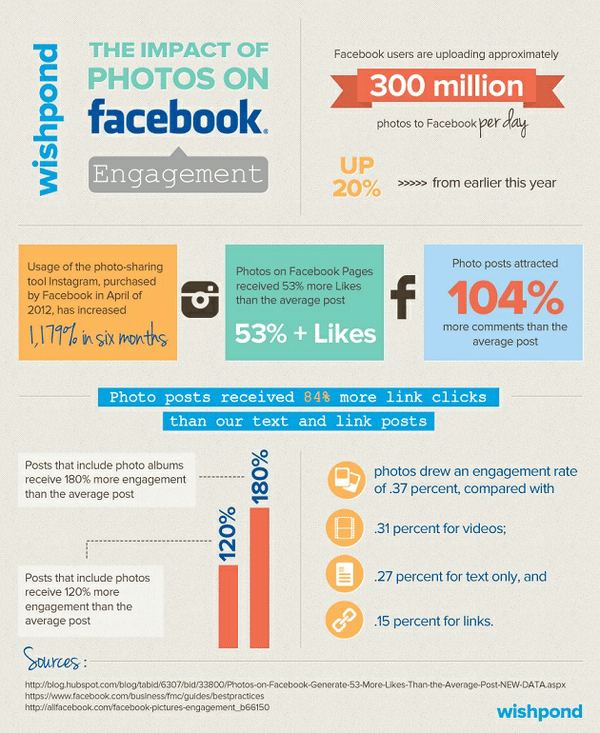 (Photo credit: Wishpond)