First and foremost, can we just say that frankly, we're just glad there are any upwardly mobile states? Looking at the jobs report for May might lead a reasonable person to believe otherwise.
However, there are still some places in the U.S. that are bastions for would-be one-percent-ers.
New York, New Jersey, and Maryland are the best places to live if you want to be a millionaire, according to the Economic Mobility Project at the Pew Center on the States. Their latest study looked at the incomes of citizens of every American state over the course of a decade. Specifically, the project looked at Americans who were 35 to 39 at some point during the years 1978 to 1997. It then measured the percentage of income change during that time.
In addition to looking at absolute income gains, the study examined relative upward mobility — i.e., how much people in the bottom half of income distribution were able to move up the income ladder — and its relation to downward mobility. By these three measures, New York, New Jersey, and Maryland were the clear winners, and the only three states to do better than the rest of the U.S. in all three.
Overall, Americans' income increased 17 percent between 1978 and 1997, when adjusted for inflation. The highest increases were seen in New England and the Mid-Atlantic states, while the lowest increases were seen in the South. Louisiana, Oklahoma, and South Carolina fared worst of all, doing more poorly on all three metrics than the rest of the country.
More From PayScale
What "Percent" Is Your Household?
Is Your Boss Killing You? [infographic]
Study Links Suppressing Your Identity to Job Dissatisfaction and Turnover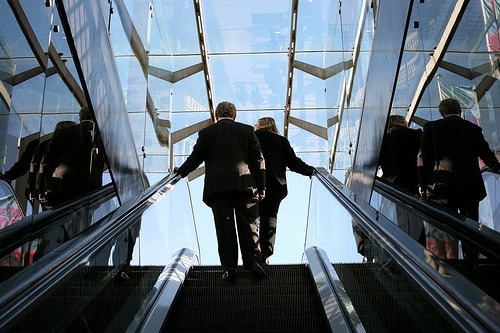 (Photo Credit: Alex E. Proimos/Flickr)