Finally, some good news about industry in the U.S.: Q1 2012 marked the full recovery of manufacturing wages from the Great Recession, according to The PayScale Index. Wages grew almost .5 percent over the previous quarter and were up 2 percent from last year.
Where is this quiet resurgence taking place? When most of us think of manufacturing, we probably think of automobile hub of Detroit or maybe steel towns like Pittsburgh. But Forbes's recent gallery of cities leading the manufacturing revival includes some areas that might surprise you.
Seattle-Tacoma-Bellevue, Wash.
The Seattle area was No. 2 in manufacturing growth for 2011, adding 164,000 manufacturing jobs in the course of the year for a 7.9 percent increase in employment. It's also one of the few places in the country where there are actually more manufacturing jobs today than there were five years ago.
Salt Lake City, Utah.
Salt Lake City's manufacturing boom is linked to the electronics, aerospace, and medical device industries. Northrup Grumman recently opened a new facility there, and Biomerics has its headquarters in SLC. Manufacturing jobs grew 5.1 percent in Salt Lake City just last year.
Warren-Troy-Farmington Hills, MI.
A half an hour away from Detroit, you'll find "automation alley," the focus of the new, tech-oriented auto industry, and a great place to be an industrial engineer. Manufacturing jobs here grew 9 percent last year.
More From PayScale
Want to Be Rich? Move to One of These Three Upwardly Mobile States
What Music Should You Listen to At Work? [infographic]
People Are Actually Getting Paid to Do These Cool Jobs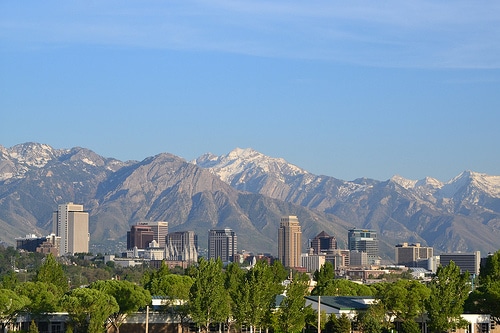 (Photo Credit: CountryLemonade/Flickr)