Think your employer was a pain during the interview process? How would you feel if you had to interview ten times … and then didn't get the job?
That's what happened to Ebonee Younger. Back in September, she interviewed not once, not twice, but ten times for a job as an HR manager for a rental truck company located in Birmingham, Ala. She bought two new suits, a new pair of shoes, spent over $200 on taxis, and $40 on stationary and stamps for thank you notes. She also took two days off from her current job — and then didn't get the gig.
"I'm not so much irritated that I didn't get the job, I was just disappointed in the candidate experience," Younger said. "I really believe they could have, and should have, made a decision earlier in the process."
Her experience is not as unusual as you'd think. Because unemployment is still hovering around 8 percent, experts say that many companies feel that they can prolong the hiring process for as long as they see fit.
Some hiring managers also worry that their organizations will lose money if they make a bad decision.
Josh Tolan, CEO of Spark Hire, estimates that "nearly 46 percent of new hires fail within 18 months, and a bad hiring decision can cost a company upwards of 200 percent of a year's salary."
Little consolation to candidates who shell out cash for time off, interview outfits, and other job search expenses.
More From PayScale
5 Tips for Job-Hunting When You're Employed
Have Social Media and Smartphones Made Downtime Obsolete? [infographic]
Kai Herbert Sues J.P. Morgan Over Salary Typo in Contract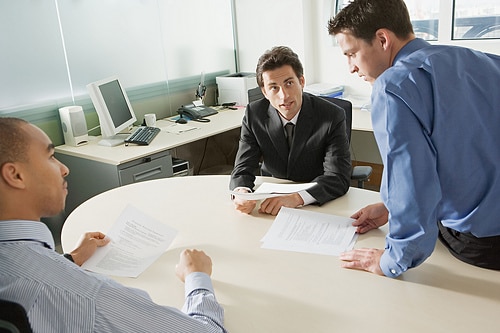 (Photo Credit: Victor1558/Flickr)