Many group fitness instructors stave off digital distractions by asking class attendees to silence their cellphones, but yoga instructor Alice Van Ness was recently fired from her gig at the Facebook headquarters for doing just that.
During a weekly yoga class at Facebook's Menlo Park offices, Van Ness asked a participant to put away her phone after spotting the employee checking her Facebook account. Two weeks later, she was terminated by Plus One Health Management, the company Facebook contracted for its fitness offerings. It isn't the first time she was canned for policing employees' social media use: Gawker reports that she was also let go from Cisco for asking a participant to not take photos of a class in session.
Plus One wrote in its termination letter to Van Ness, "We are in the business of providing great customer service. Unless a client requires us to specifically say no to something, we prefer to say yes whenever possible."
Naturally, Van Ness disagreed, citing the basic principles of yoga. "The culture of these places is to let them do whatever they want, and I'm just not really OK with anarchy," she said to the San Francisco Chronicle. "I understand the world still happens and there might be emergencies, but it's like, can we have some sort of boundary, a line of what we're not going to accept bringing into this class?"
Should Plus One Health Management have fired Alice Van Ness, or was she right to take a stand against employees who can't unplug for an hour?
More From Payscale
Houston Is Hotter Than You Think [infographic]
Do Hairdressers Have the Most Secure Jobs in America?
Are Less-Confident People More Likely to Be Successful?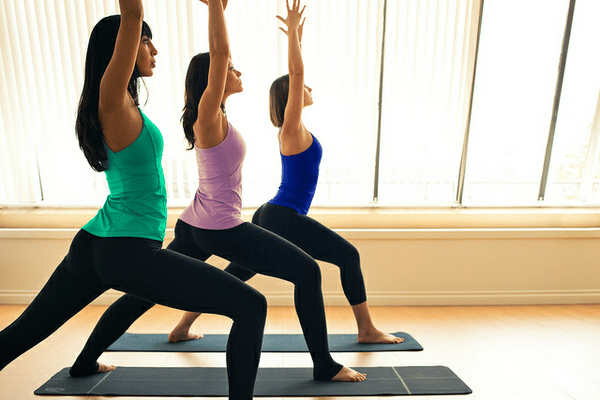 (Photo credit: Lululemon/Flickr)