PayScale's annual event, Compference – the modern compensation event for comp professionals, HR professionals and business leaders, will be here before you know it. Our two-day conference is October 3rd and 4th, and this year it's in Austin, Texas!
Unsure if you should attend? How 'bout some feedback from your peers on last year's Compference? Coming right up!
We reached out to five attendees from Compference 2016 to get their thoughts on the Compference experience, and they kindly provided their responses. Those fine folks are:
Brooke Birdsong, Director of Total Rewards at Associa
Lindsey Prout, HR Manager at First Tech Federal Credit Union
Linda Esparza-Moreno, Sr. Human Resource Generalist at The Center for Health Care Services
Julie Kellman, Benefits Manager at Pepper Construction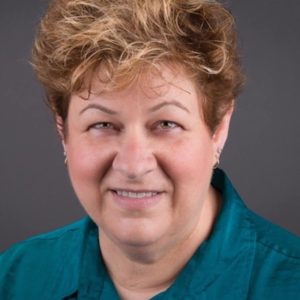 Dani Kopecky, Compensation Analyst at Integrated DNA Technologies
Here's what they had to say.
What was your favorite part of Compference 2016?
Brooke: Hearing best practices and listening to thought leaders that are in the compensation world
Lindsey: Incentive plan design.
Linda: PayScale Team
Julie: Meeting other compensation geeks like me.
Dani: Hearing about new upcoming products and/or enhancements to PayScale! It was also great to meet a couple of the consultants that I have been working with at PayScale.
What was your biggest takeaway?
Brooke: There's often no one or right answer — you need to be not only flexible but creative often times to get it right…
Lindsey: We are on the right track to having a really strong compensation structure in place.
Linda: The changing FLSA rules
Julie: I met Shankar Vedantam!
Dani: Pay transparency is key! And the best part was that this theme was consistent in all of the sessions that I attended.
Which session or presentation did you enjoy most?
Brooke: I really liked the one around communication and the importance (and art) of it.
Lindsey: The incentive plan presentation.
Linda: Interpreting Analytics
Julie: The two execs talking about your methodology. Their breakout session should be a keynote session in 2017.
Dani: I enjoyed almost all of them but most enjoyed the ones that involved creating a comp structure because we (IDT) were working through creating our comp structure at the time that we attended Compference. PayScale Team, because I had not yet previewed this platform so it was great to hear the benefits of the system and how it was implemented.
Many attend a conference once and feel as though they have "been there, done that." What drove your decision to register for Compference 2017?
Brooke: There is no other conference that focuses on compensation only. We are a special group of nerds who would huddle in a corner at any other conference and talk amongst ourselves.
Lindsey: Networking, nuggets of really good information, opportunity to talk with peers about unique challenges
Linda: I was very new to PayScale and now I feel that I can really grasp the information presented.
Julie: I want to see PayScale succeed and I want to watch the Compference grow and evolve. Being there from the beginning is appealing to me. (Aw!)
Dani: It was a fun conference and I felt like I had several takeaways. It was also small enough where I wasn't overwhelmed by the number of attendees and it was nice to meet and discuss their current goals around compensation.
Feeling more informed? Fantastic. Hope to see you this year!
Register now for this year's Compference in Austin, Texas, on October 3-4, 2017.