There's a method to our market leadership
Optimised for quality and scale, our proven methodology helps make Payscale the trusted leader in international compensation data.
Data
methodologies for
maximum
certainty
Payscale's approach to Employee Reported data, HR Compensation data and survey data ensures a precise view of salaries and skills premiums. As an example, our four-step methodology ensures accuracy and transparency from the collection and validation of data to the delivery of insights.
Payscale datasets
Employee Reported data
Payscale's Employee Reported data is built upon our proprietary machine-learning model developed over 15 years of big data analytics, human expertise and customer insight, which provides the most accurate pay predictions on the market.
Peer data
Leverage HRIS-aggregated data to build employer-sourced datasets for use just like a traditional surveys. Payscale Peer blends a modern methodology using smart algorithms to improve mundane tasks such as job matching and survey participation.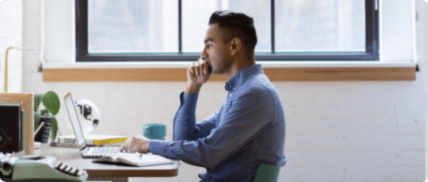 Survey publishers
Payscale adds unmatched survey management experiences to our rock-solid partnerships with hundreds of third-party publishers, including Radford, Willis Towers Watson, and Mercer.
The methodology behind our Employee Reported data
1
Data collection
Upon completing Payscale's salary survey, individuals receive a series of reports that show how their salary compares to other people with similar education, skills and work experience. Individuals can also explore how changes such as moving to a different city, getting a promotion or new qualifications can affect their future earning potential.
2
Data standardisation
Payscale leverages proprietary internal taxonomies as well as proprietary mappings to third-party data sources to assure accurate mapping. The breadth and depth of the data assets used to standardise and match data is unparalleled in the industry.
3
MarketMatch process
The MarketMatch algorithm involves a two-step process for producing compensation data in a Payscale report. The first step is to define a pay distribution for the job by determining which of our 250+ compensable factors align when it comes to pricing a job—and how those factors affect the job's pay. The compensable factors and their effects are highly dependent upon the job. For example, coding languages are critical compensable factors for software developers, whereas annual sales figures are vital for account executives. The second step is to find the recent profiles that best match the position in order to tighten the overall distribution of the position described in the Payscale report.
4
Data analysis
Businesses using Payscale's subscription software have access to extensive analytics about their workforce. They can see exactly how workforce salaries match to market pay ranges, adjust salaries of overpaid or underpaid employees, identify flight risks, determine raises and prepare both employee total compensation statements and executive reports.
Know where compensation is going before it gets there
Access timely research and insights to drive your pay decisions.
Find compensation research
See our salary data
in action
Methodology matters, but it has to be real. Watch our demo to learn how Payscale helps reinvent compensation practices for companies of all kinds. Complete the form to schedule your demo.