Move forward faster with Payscale services
Leverage the services and expertise to achieve successful compensation outcomes
Request a service
Available services for all Payscale customers
Implementation services
With Payscale's tailored approach, you'll be able to import your existing data, access robust product training, and design a market analysis that hones your data to serve your business.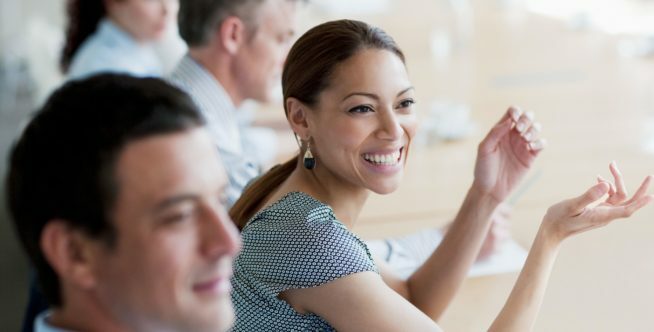 Enablement services
Every technology purchase needs people. At Payscale, we've doubled-down on customer success with built-in enablement services to support you.
Managed services
Move your compensation initiatives forward with a range of managed services that deliver added value — and impact.
Demo the Payscale software experience
See what's unique about our software and services.
Get a demo
Services by the numbers
70,000
Jobs matched and priced by Payscale services team
200,000
data files loaded
21,000
third-party surveys loaded
3,300
Custom training, compensation, and benchmarking projects a year
Real customers, real-world advantage
"No other technology vendor supports us like Payscale. When I email customer service, it feels like someone is waiting on the other end for me to send in a specific request, like it's their only job. When we have a tough role to price, like hybrid jobs where it's difficult to match the right title, we can throw a request for help to the Payscale customer service team and get a specific, human response from someone with experience who says 'hey, the job you are describing sounds like this job'. It's such a time saver."
by Wiley Osborn, Director of Human Resources, Intimidator, Inc.
"With Payscale, we have a trusted source for salary data as well as the right tools and technology for where we're at in our journey – and where we're headed. Payscale's ability to grow and scale with us provides flexibility to go as fast as we want or as slow as we need depending on what our business activity is at the time."
by Jimmy Griffin, Chief Human Resources Officer, Centauri Health Solutions
"Since using Payscale MarketPay, I feel like I went from owning a Prius to a Porsche. It's amazing how quick the system is - the power of what Payscale does for us is significant. The comp work we used to do in Excel would take us 2 to 3 weeks to prepare for one business unit, and now we get the same work done for all 12 business units in 2 weeks. The productivity is absolutely significant."
by Charles Landry, Director of Global Compensation & Performance Management, Deltek
Better services for
smarter solutions
With solutions for nearly every level of business—from
SMB to enterprise—Payscale has the proven software
to empower better, faster pay practices.
Learn how it works
Compensation data with
relevance and currency
Payscale's continuously validated and verified
compensation data ensures that your teams have the
freshest, industry relevant insighs available.
Learn how it works
Software, services, data—together in Payscale
Request a personalized demomonstration of Payscale wide-ranging services to learn how we can help boost your company's compensation strategies.