Whitepapers
Compensation Strategy: Responding to Rising Inflation & Cost of Labor
Download Payscale's latest resource for data-driven compensation planning to get pay right.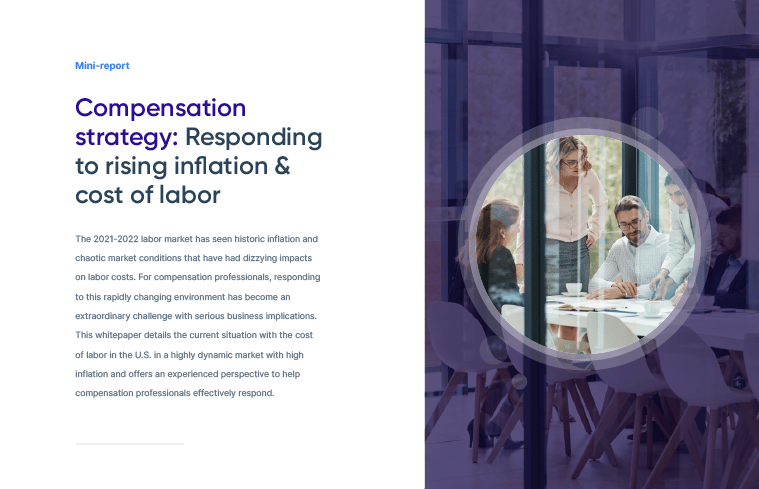 Fill out the form to download the whitepaper.
In the 2021-2022 labor market, compensation professionals face the daunting task of navigating pay decisions for their organizations amidst historic inflation and chaotic market conditions. Evaluating labor costs in this rapidly changing environment has become an extraordinary challenge with serious business implications.
Even during a period of rampant inflation, accurate, timely, and strategically sourced market data is a compensation professional's best tool for hiring and retaining talent. Leveraging timely market data to inform a competitive, equitable, and livable wage will deliver better talent, culture, and results.
Our latest whitepaper offers compensation strategy insights on responding to rising inflation and the cost of labor. With key metrics to contextualize a highly dynamic U.S. market with high inflation, insights from an experienced compensation professional, and a deeper dive into market compensation data, this walkthrough on inflation and cost of labor will strengthen and inform your compensation strategy.