Expert Briefs
Comp Quick Guide: Pay transparency and communications
Regardless of where an organization sits on the pay transparency spectrum, it's possible to communicate and engage with employees about pay. As organizations begin publishing salary ranges, it offers an opportunity to move beyond just sharing what is on a paycheck to implementing a system for communicating total rewards. In this quick guide, we share insights about communicating about pay, as well as five best practices that can help organizations get started.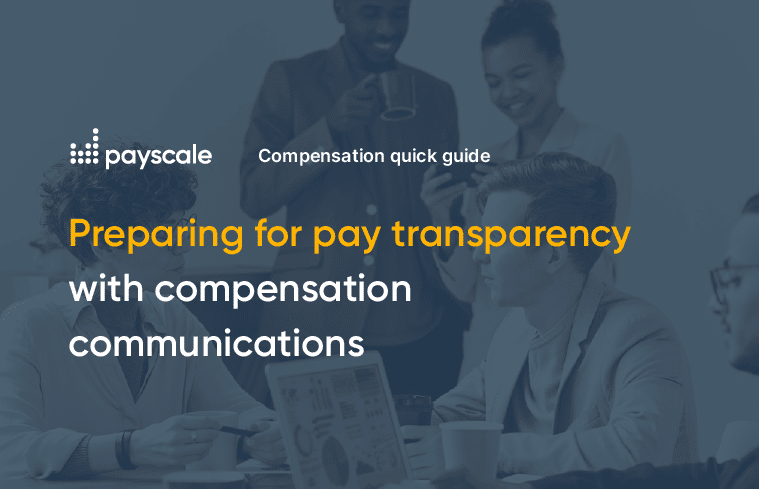 Preparing for pay transparency with compensation communications
This quick guide highlights how communicating about pay not only improves perceptions of pay fairness, but it also builds trust in the organization. Learn how investing in pay communications can help organizations demonstrate to employees that they are valued. Fill out the form to read compensational professionals' perspectives and get tips for how to address the challenge in your organization.