Expert Briefs
Comp Quick Guide: Pay adjustments after M&A
For HR leaders, unifying compensation strategies is one of the most pressing challenges during M&A activity. In this quick guide, you'll find the data, professional perspective, and the five actions to take to manage M&A compensation challenges.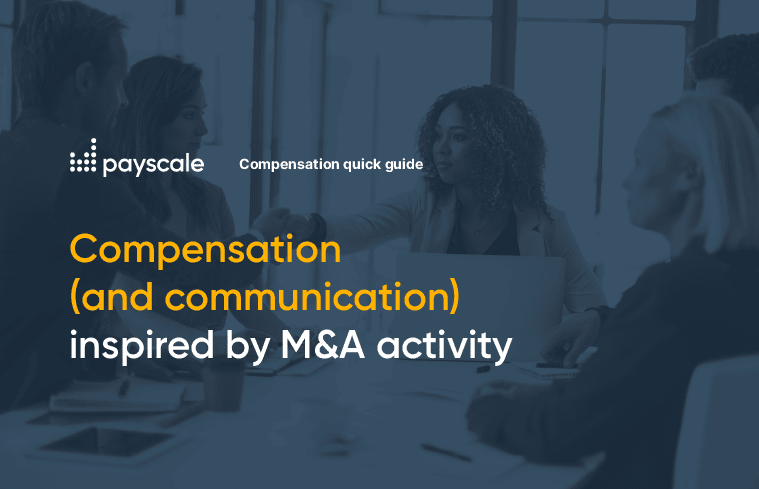 Compensation (and communication) inspired by M&A activity
This quick guide highlights the importance of effectively managing employee compensation before, during, and after a merger. Fill out the form to read about one organization's experience and get tips for how to address the challenge in your organization.