Pay is powerful
™
Gain the insights and confidence to get pay right with relevant, validated salary data and industry-leading, AI-powered compensation software.
---
2024 Compensation Best Practices Survey
Participate in our 2024 Compensation Best Practices survey to share your expertise and tap into the collective knowledge of industry professionals. Click now to contribute, and enjoy the exclusive, free report that offers tailored industry and segment cuts. Your input matters in shaping the future of compensation!
59%
of Fortune 500
use Payscale
7M
incumbents represented in Peer
The state of remote work and return to office policies in 2023
New research from Payscale on remote work and return-to-office mandates features data from our employee-reported online salary survey along with employer-sourced data to provide insights on the state of remote work, the impact of return-to-office mandates, and best practices for pay strategies.
Download report
Get pay right with
powerful compensation
solutions
Experience the new era of compensation management with Payfactors
Redefine and automate the compensation experience with Payfactors, the powerful and scalable full-suite compensation management solution for any organization.
Make compensation powerful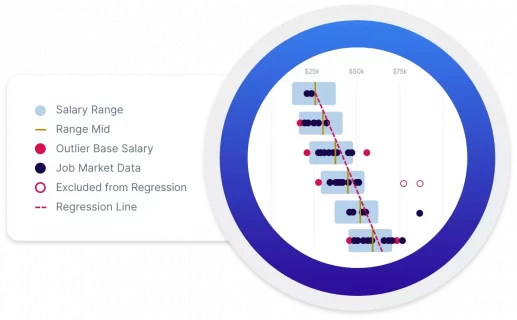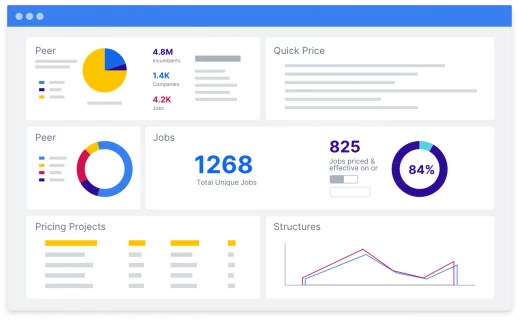 Take compensation to the next level with MarketPay
Dive deeper into compensation with MarketPay, the enterprise-grade, best-in-class solution that provides comprehensive data analysis tools and survey management all in one place.
Elevate compensation practices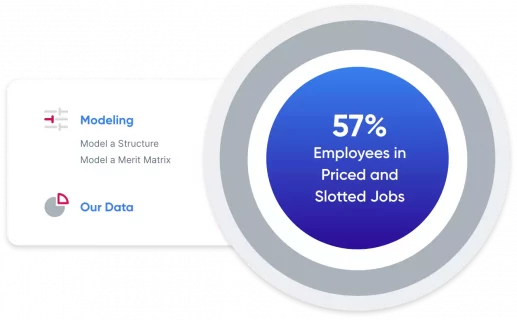 What should I be paid?
Data is power, and everyone should have theirs. Start with our salary profile tool to assess the worth of your job-skills on the open market. Go ahead, feel the power.
See your earning potential
Change happens.
Be ready.
Payscale empowers people and employers with fresh, transparent, and validated salary data, easy-to-use software, and services to get pay right under any market conditions.
Make clear, confident decisions with transparent salary data
We are committed to ensuring pay accuracy by providing reliable salary market data that remains true and transparent to respective sources.
Find out why it matters
21,000
Third-party surveys loaded annually
Payscale is the leading provider of survey management technology and users load over 21,000 surveys into our platforms annually.
13,000
job titles across all Payscale HR reported data sets
Payscale has 13,000 job titles across all our HR reported data sets to ensure our customers find the best job match.
40M
validated, granular, salary profiles.
Access meticulously validated data collected daily from employees in the workforce that helps you keep a pulse on the market, and reports on granular components of pay including skills and geo data.
Our customers experience powerful results
More than 10,000 customers from small businesses to Fortune 1000 global enterprises partner with Payscale to elevate their compensation strategies, attract and retain the best talent, and unlock the real power of pay.
Read why customers love us
Payscale is best in class
Payscale compensation data, services, and software are award-winning for leadership, ease of use, and fast implementation, credited to our transparent processes and our commitment to the integrity of our data.
Learn about us